Calls to Poison Centers About Supplements Up 50%, Especially Among Kids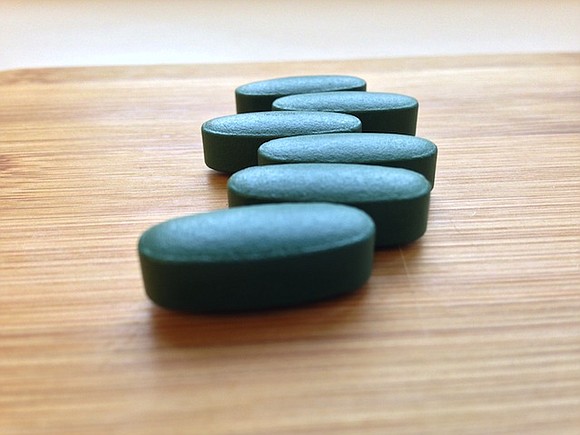 By Victoria Knight
(CNN) -- From 2005 to 2012, the rate of calls to poison control centers about dietary supplements increased by almost 50%, and most of the exposures were in children younger than 6 years old, according to a study published Monday in the Journal of Medical Toxicology.
The study defines dietary supplements as any product that supplements the diet, including vitamins, minerals, herbs, botanicals, homeopathic agents and amino acids, and concentrates, metabolites, constituents and extracts of these ingredients.
The researchers used data from the National Poison Data System, to which poison control centers submit their call information. From 2000 to 2012, there were 274,998 dietary supplement exposures reported to poison control centers across the US: one call every 24 minutes, on average.
The symptoms most associated with supplement ingestion included tachycardia, or rapid heart rate; vomiting; nausea; irritability; drowsiness and dizziness.
Seventy percent of the dietary supplement exposures were in children younger than age 6; 99% of those were unintentional. Overall, only 4.5% of all supplement exposures resulted in serious medical outcomes, mostly in children under age 6.
Henry Spiller, study author and director of Central Ohio Poison Control, said parents still need to be extremely cautious about leaving these products within access of children.
"Sometimes, parents don't think of keeping dietary supplements away from their kids, because they're not medicines prescribed by the doctor. People think of them as natural," Spiller said. "But they need to be treated as if they were a medicine. Don't leave them out on the counter. Keep them out of reach."
Spiller said the two most common ways for children to ingest a supplement are while they're exploring the house or when a parent mistakes it for another kind of medication.
Jeannette Trella, managing director of the Poison Control Center at the Children's Hospital of Philadelphia, added that many dietary supplements do not have child-resistant packaging. Because of this, she says, parents should really consider whether they want to store supplements in their homes.
"Parents should look at this as a risk-benefit analysis," said Trella, who is also a pharmacist and was not involved in the new study. "It should be considered whether the potential benefit of taking the supplement really outweighs the risk of your child accidentally ingesting something they shouldn't and becoming sick."
But children under age 6 were not the only group adversely affected by dietary supplements; many older kids and adults were, too. Among those who called poison control centers about dietary supplements, 21% reported adverse effects, according to the study.
From 1999 to 2012, the number of adults who reported using dietary supplements has remained steady in the range of 49% to 54%.
The study named the most dangerous supplements as ma huang, yohimbe, homeopathic agents and energy drinks.
Ma huang is a stimulant containing ephedra that was outlawed by the US Food and Drug Administration in 2004.
However, yohimbe -- often promoted as enhancing male sexual performance -- and energy drinks containing caffeine or other stimulant ingredients, as well as homeopathic agents that are supposed to help with migraines, asthma and other conditions, are still on the market.