The Texas Moms Matter Act Unanimously Passes Second Reading After Moving Remarks By Rep. Thierry
The Texas Moms Matter Act passes second reading in the House during the 85th Special Session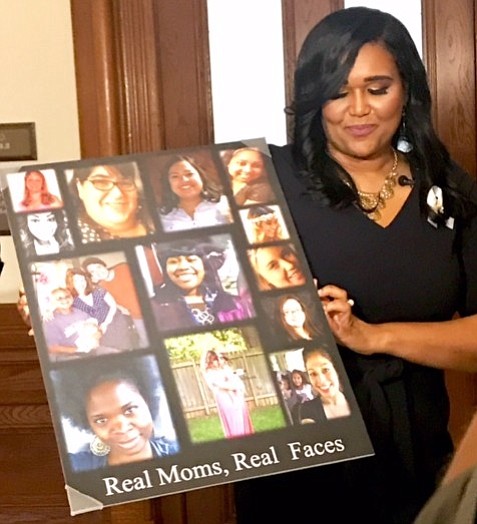 (Austin, Texas): On Monday, July 31, 2017, Representative Shawn Thierry successfully passed her premier piece of legislation, "HB 11, The Texas Moms Matter Act" at second reading with an unanimous vote in the House. Rep. Thierry gave a heartfelt account of her own near death experience while giving birth to her daughter in 2012, further solidifying the human cost of this state-wide crisis.
While addressing a noticeably quiet and somber House floor, Rep. Thierry remarked, "This bill was written to tell the stories of the many women across our state whose stories go untold."
Before closing, Rep. Thierry dedicated "The Texas Moms Matter Act" to mothers who died from giving birth and read many of their names aloud to her colleagues. She urged her colleagues to join her in a bi-partisan effort to tackle this women's health crisis by passing HB 11.
"I've said it before, and until this crisis is resolved, I will continue to declare that 'No woman who chooses to bear life should do so in exchange for her own.'"