The 10 Fashion Secrets in 2017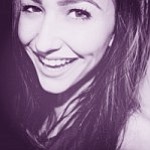 By Rachel Stinson
Here are 10 fashion secrets for the year 2017 that will surely amaze you:
One of the fashion secrets in 2017 is to have a tailor on speed dial! You can make cheap clothes look like they had been made for you, or maybe transform an old skirt or top into something more fashionable ahead of the season like turning a shirt right into a crop top.
Determine the worth of dresses and how they can best fit your body shape and your style. Many women are not aware of this fashion secret; they don't know the full variety of options available, and with several silhouettes in style, it is crucial to have the proper undergarments to complement one's look.
The best way to move outfits season to season is with layering and playing up different textures is the best way to move an outfit from season to season. For example, you may pair a white skirt dress with thick ribbed black pants, boots, and an oversize cardigan to counterbalance the lightness of the material.
Getting clothing online is relatively cheaper than customary clothing in stores. Online shops like Olx and eBay can help you get quality brands at the more reasonable rate. There are a lot of people selling brand new or almost new clothes that you can buy at a discounted price. This is another fashion secret used by fashion shops to buy dresses at a cheaper rate.
Understand your favorite and best features and how to take them up! Some of my favorite features to emphasize with style are ladies' collarbone, ankles and wrists–they're all for female and can be embellished superbly with the right jewelry or garment.
It is essential to know the shape of your body and the styles that look best on you, but then it is all about the proportion. Trapeze cuts are suitable for most body types if you balance the proportion so that you do not lose your shape. Also, an inch longer or shorter skirts and pants can make a massive difference in determining your body shape.
When wearing sleeveless clothes, we usually consider the look of our hands, but forget to consider our underarms! This is one of the fashion secrets in 2017, using a moisturizing deodorant like Dove Advanced Care will give softer, smoother underarms in just three days.
Spending too much of time selecting your outfit can spoil the rest of the day. Many people do not know about decision fatigue. Decision fatigue is the result of making too many selections all through the day. All of those decisions add up and drain the brain of selection-making power later. So do not waste your brainpower in the morning trying to get dressed. Instead get rid of things you don't wear regularly and change your wardrobe to clothes that you like. Keep your clothing simple, so that you can have the strength to face life's problems.
A style that looks great on all people type. Everyone has to own a trapeze or A-line cut dresses—they're always changing, however, make sure the proportions are accurate. Too much of fabric may not look nice and can take away your shape!!
Some ladies just should not wear skinny jeans. Ladies need to adhere to this fashion secret, if you have a pear body shape, look for styles that elongate your figure to take the emphasis far away from your lower body. You need to draw attention to your upper torso, and the best methods to do that is by pairing dark colored bottom pieces with lighter shades and patterns up top. Think of bold styles and necklines that can detail like ruffles and embellishment. You have to stay away from skinny jean and replace it with boot cut or clothes with a mild flare. Showing your shoulders also assist in drawing attention upwards and balancing your top half with your bottom half proportions.