June is Candy Month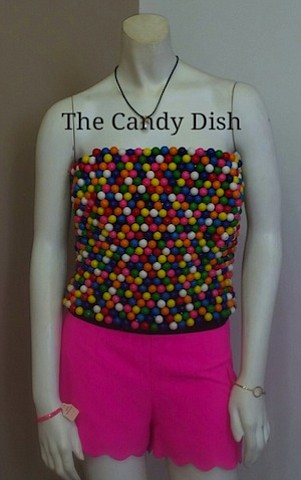 HOUSTON (June 5, 2017) - June is National Candy Month, and the National Confectioners Association as well as local candy creators across the country will be helping Americans celebrate by highlighting innovation in chocolate, candy, and other sweets, as well as spotlighting the candy chefs who make the special treats that have played an important role in cultural traditions and seasonal celebrations for thousands of years.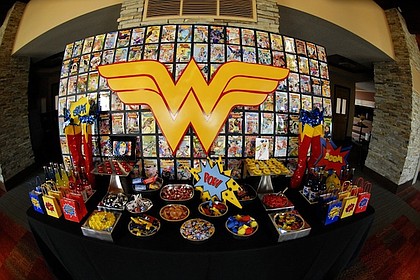 "National Candy Month is a time to revel in this quintessential American manufacturing success story," said John Downs, president and CEO of the National Confectioners Association. "For those who enjoy the occasional treat, those who appreciate the strong economic impact of a responsible and fun industry, and for many others, this is a month made for celebration."
The confectionery industry provides 55,000 manufacturing jobs in more than 1,000 facilities across the country, and has a direct economic impact of $35 billion.
Houston-based company Candy Dish Décor has been sweetening up the celebrations of Houstonians for years. The company caters to high-end brands and has provided custom candy buffets and candy event design for celebrities such as NFL star Antonio Brown's celebrity Super Bowl basketball game, Hollywood actress Elise Neal, upscale galas, and lavish weddings. They also provide wallet-friendly options for working moms and others on a budget.
The company owner, Rhonda Wheeler, went to graduate school to obtain her MBA degree and, while there, started a candy and dessert catering business. The company grew, and she was invited to audition for the hit TV show "Shark Tank" with her product called the Candy-To-Go-Kit. The kit is an all-inclusive do-it-yourself candy buffet that people with limited budgets and time can put together themselves for parties and events.
Studies show that while candy has a reputation for boosting sugar intake, most people in the United States enjoy candy about twice per week, averaging only 40 calories per day from confectionery items. Chocolate, candy, gum and mints account for less than 2 percent of the average American's overall caloric intake, and an average of about one teaspoon of added sugar per day.
The Candy Dish Décor has made a commitment to offering products that not only taste great but are also made with healthier ingredients to cut down on the sugar. They only use products that are gluten free, lactose free, and contain no high fructose corn syrup so you can enjoy your favorite pleasure guilt free.
"I have a guilty pleasure for all things sweet, but I am obsessed with candy. However, I used to weigh 200 pounds and struggled with obesity and diabetes, so I wanted to find a way to satisfy my sweet tooth without sacrificing my health," Wheeler said. "To accommodate a healthier lifestyle for myself and my customers, I started cooking with quality ingredients and less sugar. I lost 70 pounds, and I feel great."
The nation is thrilled to celebrate National Candy Month and honor an American staple that has been a part of historical traditions from large holiday gifts to express appreciation to small rewards for a job well done. For more information on ways to celebrate National Candy Month, visit https://www.candyusa.com/.