In Paul Ryan's Backyard, Good Jobs Are Moving to Canada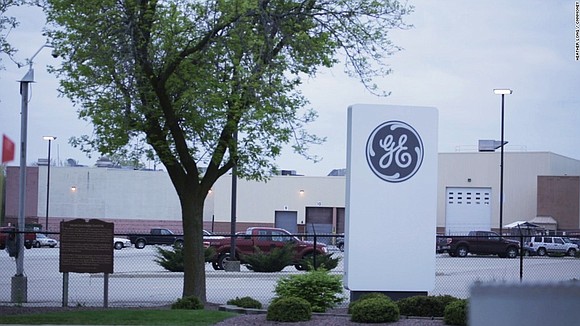 By Heather Long
WAUKESHA, Wis. (CNNMoney) -- Kenneth Olsen lives in House Speaker Paul Ryan's district in Wisconsin. He wishes Ryan had been there to see his wife of 42 years slump in her chair and cry when he told her the news: His GE factory job is being eliminated.
The entire GE factory is moving to Canada.
"She's looking at me, saying, 'what are we going to do?'" Olsen, a soft-spoken 60-year-old said, pausing to brush away tears as he spoke to CNNMoney. "And I'm sitting there going, 'I'm not sure.'"
Olsen earns nearly $30 an hour as a dispatcher at the GE Power plant in Waukesha, Wisconsin. The factory churns out big industrial engines. Olsen is the maestro of the welding department, coordinating where workers and parts go.
"I'm very worried about losing my house," Olsen says. Even if he finds another job, he knows there's little chance he'll earn anywhere near what he earns here. Most companies hiring in the area pay $15 or less.
President Trump has blasted companies for shipping U.S. jobs to Mexico. But Canada is also aggressively luring factories from across the northern border. The Canadian government gave GE $2 billion in incentives to shut down in Wisconsin and move to a city in Ontario, Canada.
It's a huge blow for the town of Waukesha. The engine factory has been a bedrock of the community for over a century. All 350 people working on the factory floor will lose their jobs.
"GE has some of the higher paying manufacturing jobs in the city of Waukesha," says Mayor Shawn Reilly, a Republican.
Should Trump punish GE?
Joe Barlow has labored at the same GE plant for nearly 25 years. He's so mad about the jobs going to Canada that he threw out every GE product in his house, including the toaster and light bulbs.
"I don't own anything GE anymore," Barlow said. "All my family is on board that no one will ever buy another GE product."
Barlow voted for Donald Trump, helping tip Wisconsin red in a presidential election for the first time since 1984. For Barlow, it resonated deeply when Trump promised to put a hefty tax on companies that send jobs overseas.
"I hope [Trump] follows through on his 35% tax and punishes those businesses" that offshore work, Barlow said. He would like to see GE first on that list.
GE CEO Jeff Immelt is a member of President Trump's manufacturing advisory council. Workers at the Waukesha plant, many of whom voted for Trump, are baffled that the president gave Immelt such a prominent role.
Bret Mattice is particularly surprised. He voted for the first time ever in 2016, casting his ballot for Trump because he felt Trump wasn't like the establishment Republicans and CEOs at all.
"Trump's values were different than all of them," says Mattice, another long-time worker at the plant. He believes Trump cares about the "average person."