Blue Cross and Blue Shield of Texas to Launch $10-million Statewide Initiative to Help Fight Chronic Kidney Disease and Chronic Obstructive Pulmonary Disease
6/13/2017, 4:28 p.m.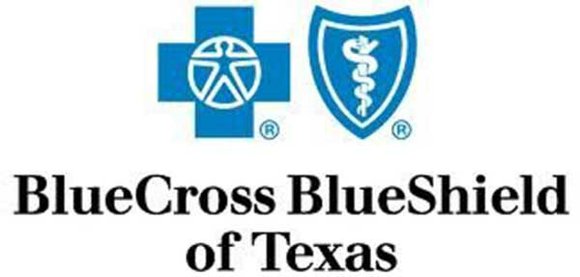 Richardson, TX (June 12, 2017) – Blue Cross and Blue Shield of Texas (BCBSTX) has announced a new $10-million community investment Initiative to help raise awareness around the prevention and early detection of Chronic Kidney Disease (CKD)1 and Chronic Obstructive Pulmonary Disease (COPD)2 – two conditions greatly impacting the life span, productivity and quality of life of Texans.
The initiative coincides with BCBSTX's new community investment strategy to focus its resources to meaningfully impact serious public health issues in Texas. The investments will be awarded through BCBSTX's Healthy Kids, Healthy Families® (HKHF) grants. BCBSTX will award up to $2 million annually to existing and new partners that are delivering improved health results in preventing CKD and COPD – or have the ability to build programs to help slow the progression of the two chronic diseases.
As the prevalence of diabetes has exploded to epidemic levels in the United States – with more than 29 million Americans living with the disease – chronic kidney disease primarily caused by diabetes and high blood pressure, has also soared and continues to grow. An estimated 11 percent of Texans live with diabetes, with many advancing to chronic complications at an alarming rate, according to the Texas Department of State Health Services.
Meanwhile, an estimated 5.5 percent of Texans suffer from COPD, many who are undiagnosed and according to BCBSTX claims data, many patients enter the healthcare system at an advanced stage. Roughly 85 to 90 percent of all COPD cases are caused by cigarette smoking, according to the American Lung Association. Environmental factors such as extended exposure to air pollution, secondhand smoke and dust, fumes and chemicals also play a role in developing COPD.
"We realize daily that as a statewide health insurance company, we are uniquely positioned to address issues affecting the health and wellness of Texans," said Dr. Dan McCoy, president of BCBSTX. "This new initiative builds on an already successful BCBSTX community investment history that has touched a myriad of public health issues and hundreds of community organizations statewide."
"Understanding that, we made the strategic decision to focus our community investment resources on a long-term effort to impact CKD and COPD because our claims data revealed these two chronic illnesses were not only driving up the cost of care, but also profoundly affecting the health and quality of life of thousands of Texans," McCoy continued.
Interestingly, CKD and COPD represent a tale of two chronic conditions affecting disparate populations of Texans in opposite ends of the state. In the southwest and southeast regions of Texas, BCBSTX claims data show higher incidents of diabetes largely affecting Latinos and African-Americans and in the North region, Caucasians are predominately affected with COPD.
Last year, BCBSTX claims data showed a 107 percent increase in diabetes with chronic conditions. If the trend continues, by 2021 the prevalence of BCBSTX members with diabetic complications will grow from 3 percent to 7 percent. Moreover, CKD is the leading cause of end stage renal disease (ESRD).
ESRD is the point where the kidneys no longer function in a manner that sustains life, requiring dialysis or transplant. In 1982, diabetes accounted for 27 percent of patients with ESRD. In 2012, that percentage had nearly doubled to 47 percent, BCBSTX data showed.