Snoopy's Cools Audiences Off With Its Slapstick Style Humor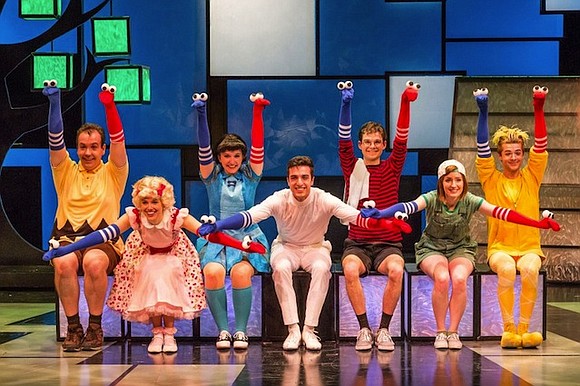 If you're a fan of the Charlie Brown cartoons and you're looking for a good chuckle this summer then this is the perfect lighthearted musical for you. The World According to Snoopy features music and lyrics by Larry Grossman and Hal Hackady and is based on the book by Charles M. Schulz Creative Associates, Warren Lockhart, Arthur Whitelaw and Michael L. Grace. If you haven't guessed by now The World According to Snoopy is based on the Charles M. Schulz's comic strip "Peanuts," the carton that is synonymous with so many people's childhood since many sat glued to the TV on Saturday mornings waiting to see what Charlie Brown and his crew would be up to that day. And no matter what happened in the episode rest assure an appearance by Snoopy was always made. We never really knew what Snoopy's thoughts were until now with The World According to Snoopy musical.
The musical version, like the cartoon, which features the expected casts of characters including: Charlie Brown, Lucy, Peppermint Patty, Sally Brown, Linus, Woodstock, and, of course, Snoopy, as they stumble through silly life situations that really only a kid can comprehend. Catchy tunes fill the silly scenes as we peek into what Snoopy is really thinking and feeling toward his owner Charlie Brown and the other casts of funny characters. When the audience is not cracking up from laughing they are tapping their feet and swaying to tunes like "Just One Person," "Edgar Allan Poe," and "Poor Sweet Baby." Audience favorites were "Edgar Allen Poe," "Dime a Dozen," and "Daisy Hill," where Ryan Nardecchia, who plays Snoopy steals the show with this hilarious, tap-dancing, cowboy themed solo. Other actors' performances that stood out were Nick Eibler, who actually convinced me that he was the zany, funny whirly bird Woodstock, and Sally Brown, played by a talented, bubbly, and precocious Raegan Roberts.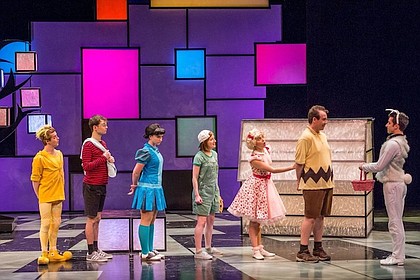 The Texas State University Department of Theatre and Dance and TUTS Humphreys School of Musical Theatre produced the musical as a special collaboration for this summer performance. Many of the actors featured are current students and graduates of Texas State University.
So if your looking for a cartoonish humor with toe tapping cheerful songs and you want to support college theatre, then drop in and catch The World According to Snoopy while it runs from now until June 18th. I highly recommend this production for the kiddos in your life. This is sure to be a satisfactory good time for the entire family. Purchase tickets today by visiting the Hobby Center Website at www.thehobbycenter.org.