Senate Finally Unveils Secret Health Care Bill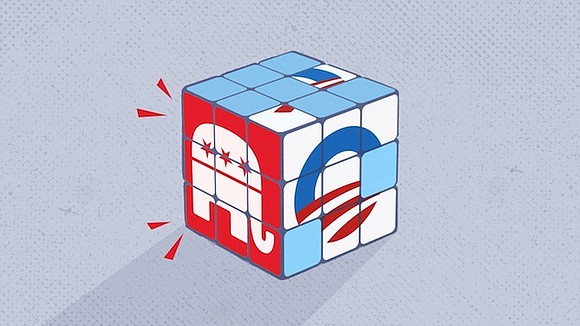 By MJ Lee, Tami Luhby, Lauren Fox and Phil Mattingly
CNN
WASHINGTON (CNN) -- The closely guarded Senate health care bill written entirely behind closed doors finally became public Thursday in a do-or-die moment for the Republican Party's winding efforts to repeal Obamacare.
The unveiling of the legislation marks the first time that the majority of the Senate GOP conference gets a comprehensive look at the health care proposal. With Majority Leader Mitch McConnell pressing ahead for a vote next week, senators only a handful of days to decide whether to support or vote against the bill.
President Donald Trump praised the Senate bill during brief remarks Thursday at a White House "Emerging Technology" event.
"It's going to very good," Trump said. "A little negotiation but it's going to be very good."
The bill is very similar to the version of the House bill that passed last month but with some key changes. The text released Thursday showed the Senate legislation would still make major changes to the nation's health care system, repealing Obamacare's individual mandate, drastically cutting back federal support of Medicaid, eliminating Obamacare's taxes on the wealthy, insurers and others. The Senate plan however would keep Obamacare's subsidies to help people pay for individual coverage.
McConnell's decision to keep the details tightly under wraps until Thursday was intentional and aimed at winning over his colleagues out of the public spotlight, but the secretive process has infuriated Democrats -- and aggravated plenty of Republicans, too.
McConnell has very little room for error -- he can only lose two Republican votes and still pass the bill.
The House passed its version of health care reform last month, but while Republicans celebrated that bill with Trump at the White House, the President has since called it "mean."
Can McConnell get the votes?
Much like in the House, where moderate and conservative lawmakers were deeply divided on health care policy leading up to a vote in May, Senate Republicans also have clashing ideological views and priorities.
Some of the key issues that lawmakers are most concerned about include Medicaid reform, regulatory waivers, the state stability fund and tax credits. McConnell has a tough needle to thread: making significant concessions to conservatives risks losing moderate votes, and vice versa.
What will CBO say?
The legislation will also have to undergo parliamentary scrutiny to ensure that it meets the strict requirements on what can or can't be included in a bill under the budget reconciliation process.
One report that will inform Senate Republicans as they decide whether to support the bill will be a score from the Congressional Budget Office, expected to come out in the coming days.
The CBO analysis will shed light on how much money the bill would cost and how many people would be covered. Senate Republicans hope to see better headlines from this CBO report than the one that the House GOP legislation received. CBO said the House bill would result in 23 million fewer people insured in 2026 than under Obamacare.