South African Winemaker Ntsiki Biyela Debuts Aslina Wine Collection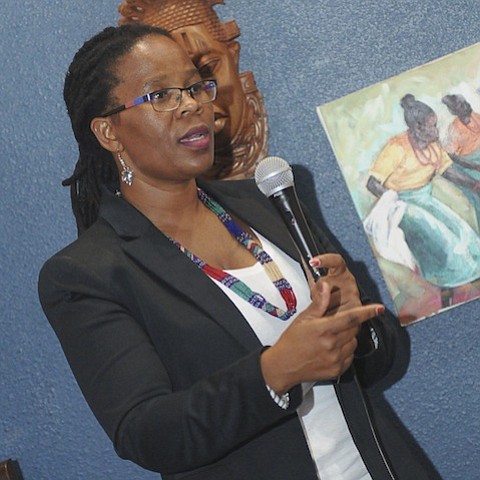 Ntsiki Biyela, South Africa's first black female wine creator, debuted her new wine collection, Aslina, in Houston recently. Four wines are included in the Aslina collection - Chardonnay, Sauvignon Blanc, Cabernet Sauvignon, and a Bordeaux blend.
Biyela introduced all of her blends to a packed crowd as she shared background information about her stardom in the wine industry. Growing up in Africa's Kwazulu-Natal province, Biyela was unfamiliar with vineyards and the study of grapes. However, in 1998, she was granted a winemaking scholarship that allowed her the opportunity to study viticulture and oenology, the study of grapes and winemaking, at Stellenbosch University in South Africa.
Biyela faced a serious obstacle while at the university, telling guests her lectures were all delivered in Afrikaans, a language affiliated with black oppression during the apartheid era, and a language she did not speak. "I realized in life language is not a barrier," she said. Biyela overcame the challenge and went on to graduate from Stellenbosch.
After graduating, Biyela started her career in the wine industry at South Africa's Stellekaya Winery in 2004. Here Biyela became South Africa's first black female winemaker, received an award for her first red wine, and worked her way up to being the head winemaker. In 2009, Biyela was named South Africa's Woman Winemaker of the Year.
Biyela left Stellekaya in 2016 to create her own wine collection, Aslina, which is named after her grandmother.
"When I was 22, I knew I wanted my own company," Biyela said.
Entering the wine industry, Biyela faced new challenges being a female in a male-dominated industry. "As a woman, you find yourself having to prove that you're capable of doing the same as men in the industry," she said.
Biyela has learned that she has to do lots of footwork to make herself noticeable in the wine industry.
"See and be seen," she told guests.
Biyela travels globally visiting different winemakers to remain familiar with the industry.
"In any career, it is important to empower yourself so that you can grow," she said.
Biyela also mentors students looking to work in the wine industry.
"We recruit students, we train them, and then we give them job placement," she added.
The four wines in the Aslina collection include white wine blends, which are the first for Biyela, coming from Stellekaya's red wine focus. Biyela ages her wines from 11-16 months, depending on the type. She tasted all of her wines to determine the proper aging time.
All of the grapes used for Aslina wines come from the Stellenbosh vineyard in South Africa.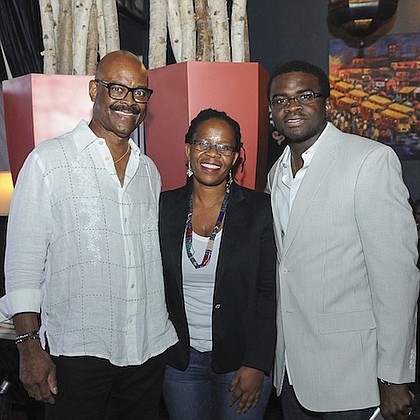 Distribution
Branwar Wine Distributing Company distributes Aslina Wine.
"All of the Aslina wines are imported to the Port of Houston, and distributed to retail locations and restaurants in Houston and surrounding cities, as well as nationally," Branwar Wines CEO Wayne Luckett said.
Branwar Wines is a top distributor of South African wines in Houston. The company's wine portfolio also includes wines produced in other regions, such as Chile, Argentina, Italy, Spain and parts of the US.
Ogun Art+Wine
Ogun Art+Wine, located in Midtown Houston, is an upscale African-themed wine and art bar that features African art, wines, and dishes.
"We host several tasting events throughout the year, but lots of people come here to relax after work for happy hour, or to enjoy some of our African foods. Our focus is South African wine, but we also have many more alcohol varieties for our guests to choose from. We have a full menu that features various dishes from all over Africa," Ogun Manager Laolu Davies said.