Top Reasons to Hire a Hair and Makeup Pro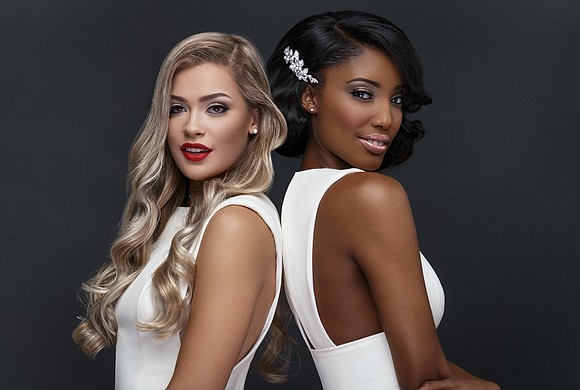 Every Bride wants to look their best on their Big day. Future Mrs. are taking any chances with their signature look on this all important day as they desire a special glow. Here are the top reasons from bridal beauty expert Margaret Fahnbulleh of Your Fab Fairy Wedding Beauty Consult Services on why brides should hire a professional hair and makeup artist.
Vow to have a stress free day – Brides' nerves are already heighten with worry that everything won't go right so why not take one less thing off the list of worries with a professional makeup artist. Not only can this person make a bride look breathtaking, they could also act as a counselor to calm the bride with a facial massage and soothing words.

Vow to have pro makeup application and hair design - A bride may go to the salon on a weekly basis or may choose to do their own hair but this is the wedding day - one of the most important days of a bride's life. Don't give your groom or guest the every day version of yourself, give them the upgraded you. That likely will mean the use of a professional for makeup application and hair design.

Vow to always be camera ready - When the average person gets ready, they are getting ready for the every day. When a bride gets ready, she is getting ready for lights, camera, action. So many photos and videos, especially in this day of social media and over-the-top cellphones, will be taken of and with the bride she can't chance not looking flawless. Make sure all pictures are perfect with professional makeup and hair artists. Not only can they can get a bride ready before she says I do, they also can be on hand throughout the day for touchups, so no matter the hour the bride's look is gorgeous.

Vow to have the best makeup tips and hair tricks - Any person who specializes in a particular area of interest should be well verse on the latest updates, trends and news in their field. Same is the case for any beauty professional. This means that yes, they have tricks up their sleeve that the bride may not know about. Let a professional show her bags of tricks for an unforgettable bridal look.

Vow to have the perfect bridal party - Yes, the day is all about the bride but she won't want to leave her girls in her bridal party out. After all, they have to take pictures too that she will look at for years to come. Why not make them the most gorgeous ever by giving the bridal party a special treat. It would be a great gift for the party and will take away an excuse if they don't arrive to the venue on time.

Vow to get what you pay for - I won't lie beauty professionals are expensive, especially when the word wedding comes up. This is not the time to be cheap. Remember you get what you pay for. Pay a little get a down graded look. Pay a lot and get an upgraded look. Demand for the highest qualities of product and the latest hairstyle.

Vow to do a trial run - This is not the day to leave to chance. Just like practice makes perfect, that sentiment works on the wedding day. Have several trial runs when the beauty professional to determine what look the bride likes best and test it to see how the look holds up all day. Be sure to get the opinions of close family and friends.

Vow to know your worth - Need I say more!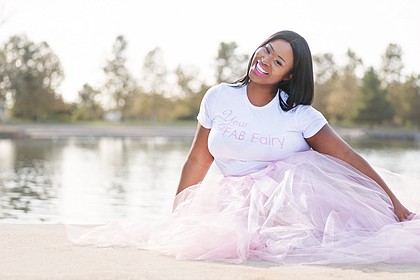 Are you recently engaged? Need help in booking the proper professionals for your day? Here are few top Houston vendors that are new, noteworthy, and are guaranteed to help any bride achieve that special glow while looking camera ready.
Wedding day consults will help with guidance on style looks and ensure that the big day is nothing short of amazing. Margaret reminds brides that "professional wedding day hair and makeup can make or break your photos. Often hair and makeup are services that brides book last, but it really needs to be booked earlier in the process and should always be considered as a top priority."
For professional bridal consultation for effortlessly guidance on the big day, contact Bridal Beauty Expert Margaret Fahnbulleh at Your Fab Fairy http://yourfabfairy.com She promises a fairy tale experience that every bride deserves!