CAIR-Houston Says SCOTUS 'Muslim Ban' Decision Ignores Anti-Muslim Bigotry, Emboldens Islamophobes in Trump Administration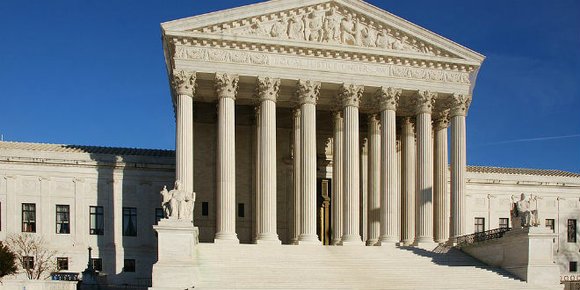 (HOUSTON, TEXAS, 6/26/17) - The Houston chapter of the Council on American-Islamic Relations (CAIR-Houston), the nation's largest Muslim civil rights and advocacy organization, said today's decision by the U.S. Supreme Court allowing a limited version of the Trump administration's "Muslim ban" executive orders to take effect ignores the Islamophobic origins of the policy and emboldens Islamophobes in the Trump administration.
The court said the ban on visitors from six Muslim-majority nations could be enforced as long as those individuals lack a "credible claim of a bona fide relationship with a person or entity in the United States." Justices will hear arguments on the case in October.
SEE: Trump Travel Ban Partly Reinstated; Fall Court Arguments Set
http://www.startribune.com/supreme-court-reinstates-trump-travel-ban/430861393/
"Today's Supreme Court decision will no doubt embolden known Islamophobes in the Trump administration, paving the way for greater efforts to target the Muslim community with unconstitutional policies," said Mustafaa Carroll, CAIR-Houston Executive Director. "The decision ignores the almost-unanimous rejection of the Muslim ban by lower courts due to its religious intolerance and racial animus."
Carroll said today's decision was particularly disturbing for American Muslims, coming as it does on the Islamic end-of-Ramadan holiday of Eid ul-Fitr.
CAIR previously welcomed rulings by lower courts blocking both versions of the Muslim ban.
SEE: CAIR Welcomes 9th Circuit Ruling Upholding Freeze on Trump's Revised 'Muslim Ban'
https://www.cair.com/press-center/press-releases/14407-cair-welcomes-9th-circuit-ruling-upholding-freeze-on-trump-s-revised-muslim-ban.html
CAIR Welcomes 4th Circuit Ruling Against Trump's 'Muslim Ban'
https://www.cair.com/press-center/press-releases/14350-cair-welcomes-4th-circuit-ruling-against-trump-s-muslim-ban.html
CAIR is America's largest Muslim civil liberties and advocacy organization. Its mission is to enhance the understanding of Islam, encourage dialogue, protect civil liberties, empower American Muslims, and build coalitions that promote justice and mutual understanding.
La misión de CAIR es mejorar la comprensión del Islam, fomentar el diálogo, proteger las libertades civiles, capacitar a los musulmanes estadounidenses, y construir coaliciones que promuevan la justicia y la comprensión mutua.