Queen + Adam Lambert's VR the Champions to Premiere Globally on Universal Music Group's Vrtgo VR Platform
VR THE CHAMPIONS Compatible on Owl Viewers by Brian May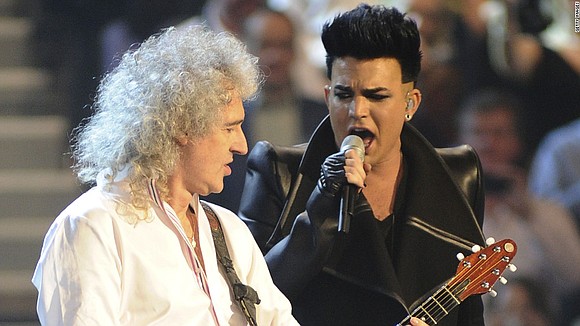 Santa Monica, June 28, 2017 – Legendary English rock band QUEEN + Adam Lambert today announced the launch of their first-ever live-concert VR experience. VR THE CHAMPIONS, in full 360 degree 3-D, will premier to a global audience through VRTGO, Universal Music Group's VR platform.
The unique VR experience coincides with QUEEN + Adam Lambert's two huge Los Angeles concert dates this week at the celebrated Hollywood Bowl as part of their 2017 North American tour. A 30-second free trailer, viewable with and without VR headsets, is available at http://VRTGO.COM/Queen.
VR THE CHAMPIONS was shot in Barcelona in May 2016 and features performances of Radio Ga Ga, We Will Rock You and We Are the Champions.
Project Instigator Brian May says, "This is the fulfillment of a dream. Through this unique Virtual Reality creation, fans around the world will for the first time be able to experience the excitement and energy of a Queen show in their own homes. Many of you have seen VR, but not VR like THIS!"
VR THE CHAMPIONS will be available for $9.99/€10.99/£9.99 on VRTGO, a VR platform that is available for iPhone, Android and all major VR platforms and accessible through most web browsers.
The viewing experience is compatible with the OWL VR kit designed by Brian May, and can also be enjoyed using any VR viewing system including Oculus, Google Cardboard, Samsung Gear VR and HTC Vive.
VR THE CHAMPIONS, created by Miracle Productions and Eagle Rock Films, is directed by Jannicke Mikkelsen and stars Brian May, Roger Taylor, Adam Lambert, and the band. This unique VR film, which premiered last year at the Tribecca Film Festival's Tribeca Virtual Reality Arcade, will provide viewers with a concert experience like no other.
The immersive video offers front row access to the ultimate on-stage experience with the band. With 'flying' 3-D and 360-degree video, the viewer virtually hovers above the audience and even flies among the band members themselves, as they perform on the grand stage of Barcelona's Palau Sant Jordi.
Offering the complete experience of heightened reality, VR THE CHAMPIONS is filmed in stereoscopic 4k with ambisonic audio, a full-sphere surround sound technique, to provide an experience that virtually captures the live concert experience more than you could ever imagine and which can be experienced on high end VR headsets as well as a mobile friendly version for cell phones.