12 Best Restaurants in Lima, Peru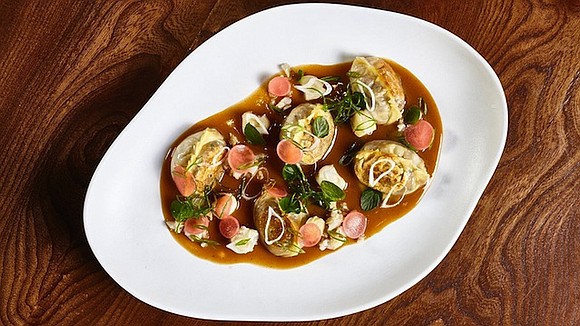 By Simeon Tegel
CNN
(CNN) -- Paris perhaps? Or maybe New York, Rome or Tokyo?
Naming the world's greatest gourmet city is the kind of confoundingly simple challenge that foodies could spend all night fighting over.
Yet now there is a new candidate for the title, one that until recently few associated with haute cuisine but which has been taking the gastronomical world by storm: Lima.
Since the turn of the millennium, the Peruvian capital has been the epicenter of an increasingly acclaimed culinary renaissance.
A generation of creative young chefs trained in some of the top culinary schools around the globe have returned to Peru to start applying their new skills and techniques to the Andean nation's vast reservoir of traditional recipes.
The proof is in the elegantly plated pudding.
In the 2017 edition of San Pellegrino's ranking of the world's 50 best restaurants, Lima is the only city that actually gets two eateries into the top 10, with fifth-placed Central and eighth-ranked Maido.
Lima's top restaurants also have another advantage; while dining in such highly rated restaurants in Europe or North America might cost the equivalent of a monthly mortgage payment, here you can even get away with spending under $100 for a single meal.
The roots of Peru's gastronomic excellence are not hard to identify.
Its cuisine is a literal melting pot of flavors and traditions from every corner of the globe. The country has seen significant immigration from nations as varied as Spain, Italy, France, China and Japan.
Then there are the vital influences of the vibrant Afro-Peruvian community as well as distinct indigenous cultures from the coast, mountains and vast rainforest.
Adding to the mix is a spectacularly diverse natural pantry. Thanks to its tropical location and huge variation in altitude, Peru has just about every kind of ecosystem -- and food crop -- imaginable.
The Andes and Amazon are home to countless kinds of exotic, little known but utterly delicious herbs, fruit and vegetables while the frigid Humboldt Current means Peru's Pacific fisheries teem with myriad seafood species.
Here, we run down 12 of the best restaurants Lima has to offer.
1. Central
Currently the undisputed brightest star in Peru's culinary universe, Central has been repeatedly ranked Latin America's best restaurant.
Chef Virgilio Martínez's philosophy reclaims the pre-Colombian tradition of barter and exchange between communities from the coast, mountains and rainforest, featuring ingredients from altitudes as high as 12,000 feet to below sea level, in other words fish and seafood.
That approach is not new in Peruvian gastronomy although no one else has done it to the level of acclaim of Martínez, who features in CNN's "Culinary Journeys" series.
From the high Andes, Martínez will serve guests a selection of Peruvian potatoes garnished with muña, a kind of Andean mint, and alpaca heart shavings.
At the other end of the altitudinal spectrum, who knew that scallops, spiced up with Peruvian rocoto peppers, could be turned into a crust with a meringue-like texture?