Are You RODEO READY?!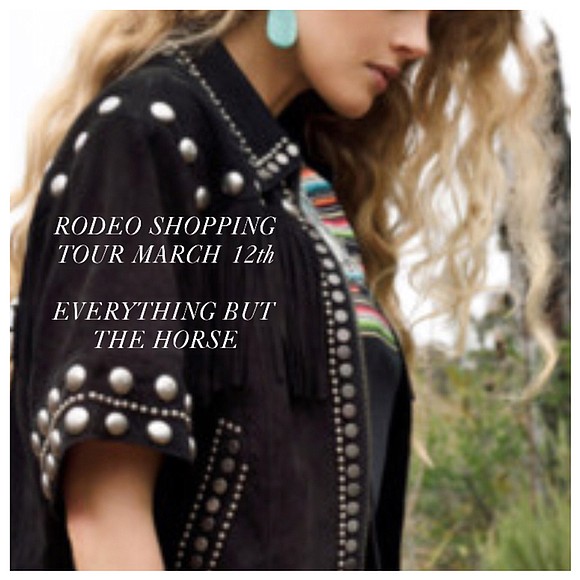 Sunday, March 12th, Houston Shopping Tours is kicking off tourism season with an exclusive shopping party for all of you fabulous rodeo goers! The Houston Livestock Show & Rodeo brings thousands of visitors to the city from all over the world to witness the largest rodeo event in the U.S. This means one thing... You've got to look good!
Houston Shopping Tours offers a unique shopping experience for locals and visitors alike. We do the driving, we bring the drinks, snacks and you get the discounts! Those reasons alone are enough for you to snag yourself and your entire squad a ticket to the greatest shopping party on earth! Not to mention, there are so many more extras like swag, bag check service and your very own personal stylist on board!
Check out the website to see what people are saying about this amazing experience and then come and see it for yourself! www.houstonshoppingtours.com
Get your tickets today! We only have 25 seats. See ya'll there!