Chrissy Teigen Reveals Postpartum Depression, Anxiety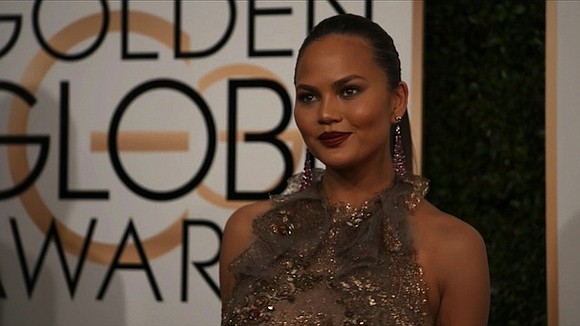 By Kelly Wallace
CNN
(CNN) -- Model, television host and social media maven Chrissy Teigen has developed a reputation as a person who is willing to talk about just about anything in Twitter posts to her more than 4.5 million followers. But she has been silent about one topic until now: Her own struggle with postpartum depression and anxiety, which affects as many as one in seven women in the United States, according to the American College of Obstetricians and Gynecologists.
In an essay for Glamour magazine, Teigen shares how she got the diagnosis before the holidays, several months after giving birth to her daughter, Luna, in April.
"Before this, I had never, ever -- in my whole entire life -- had one person say to me: 'I have postpartum depression,' " writes Teigen, who is married to Grammy- and Academy Award-winning singer-songwriter John Legend.
She said she associated it with people who didn't like their babies or felt like they had to harm their children, people like Susan Smith, who was convicted in the drowning deaths of her two young sons in South Carolina in 1995.
"I didn't have anything remotely close to those feelings. I looked at Luna every day, amazed by her. So I didn't think I had it," she writes.
What she had were months of mental and physical struggles. Getting out of bed was painful. She didn't have an appetite. She'd lose it on the set of her show "Lip Sync Battle" and burst into tears. Eventually, she left the house only when she had to go to the studio. Soon, she couldn't make her way upstairs to bed and spent most of her days on the exact same spot on the couch.
"I couldn't figure out why I was so unhappy. I blamed it on being tired and possibly growing out of the role: 'Maybe I'm just not a goofy person anymore. Maybe I'm just supposed to be a mom,' " she wrote.
Teigen also said she didn't think a diagnosis of postpartum depression could happen to her.
"I have a great life. I have all the help l could need: John, my mother (who lives with us), a nanny. But postpartum does not discriminate: I couldn't control it. And that's part of the reason it took me so long to speak up: I felt selfish, icky, and weird saying aloud that I'm struggling. Sometimes I still do."
Teigen said that at the time she wrote the essay in February, she was already a "much different human," with one month of an antidepressant under her belt and with the name of a therapist she planned to see.
After her essay was published Monday, she shared a picture on Twitter of herself and her husband along with daughter Luna. Teigen and Luna held up a sheet of paper that said #LoveMeNow, also the name of a recent hit of Legend's that features Teigen and Luna in the music video.