Panama City Beach Among Country's Best Beaches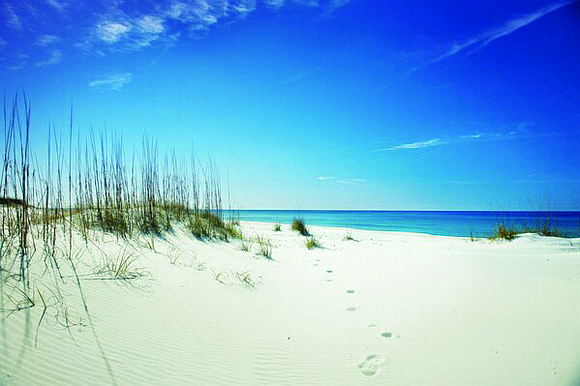 Panama City Beach's world-famous white sand stretches along the Gulf of Mexico for 27 miles. It is only one of the many reasons visitors flock to sunny Florida for their preferred vacation destination, specifically historic Panama City. Blessed with natural beauty and endless opportunities for recreation, accolades roll in like waves on the beach. TripAdvisor recently listed Panama City Beach as one of the top five beaches on their list of the "Top 25 Beaches in the U.S." The main selling point of Panama City Beach? You can visit any time of the year.
"We're thrilled that our beaches continue to garner national attention and that the TripAdvisor community has once again placed us among the very top beaches in the world," Visit Panama City Beach President and CEO Dan Rowe said in a statement. "These user-generated reviews and ratings speak to the fact that Panama City Beach has truly become a year-round destination."
With over 100 public beach access points, two beachfront state parks, city parks and country parks along the 27 mile stretch of beaches, Panama City Beach offers something for every beach lover. From exploring the barrier island known as Shell Island or spending the day at one of the popular state parks, there is nothing quite like enjoy all that Panama City Beach offers with that world famous white sparkling sand gleaming against the sun.
Looking to combine a fun event with a beach vacation this March? Take part in our UNwineD event from March 24-25th. Presented by Visit Panama City Beach and Garden & Gun Magazine, UNwinD will take a Southern garden party and place it right in the center of Aaron Bessant Park & Amphitheater. UNwineD will feature fine wine, craft beer and spirits from around the world along with locally-sourced culinary creations & more. The Garden & Gun Kickoff Party will feature a distinguished chef and talented mixologists on Friday, March 24. Then on Saturday, March 25, a Grand Tasting event will take place from 1-4:30 p.m. providing samples of craft beverages and local tastes. Grammy-nominated American folk-rock band The Avett Brothers will perform from 5-7 p.m.
Tickets are on sale now at www.visitpanamacitybeach.com/unwined.