Get Out And Jordan Peele Just Made Movie History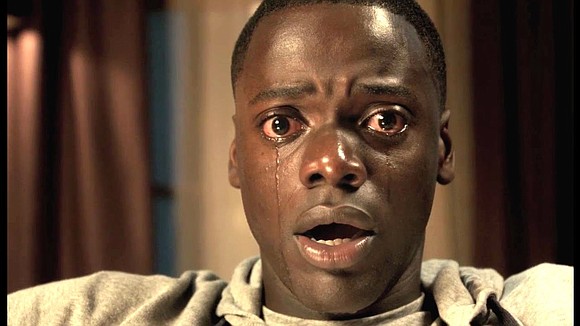 With blockbuster movies like Logan and Kong: Skull Island hitting the screens, smaller movies are beginning to be forgotten. However, Get Out continues to be successful and it just made history. Get Out just crossed the $100 million mark at the box office, a feat which Jordan Peele is the first African-American writer/director to have achieved with his debut film.
Get Out has been so strongly praised that it currently sits on Rotten Tomatoes with a single negative review. Not only has the film been popular with critics but fans as well have flocked to see the film over the last three weeks. While Get Out's opening weekend of $33 million wasn't on par with larger movies, the film simply hasn't seen the significant week to week drop off that other movies see. While Logan opened bigger, it saw a drop of over 50% in its second weekend. For comparison, Get Out only saw a 15% drop in week two. The numbers have been much more consistent for Get Out over the last three weeks, making getting to the $100 million mark almost look easy.
As The Wrap points out, horror movies usually see the vast majority of their business in the opening weekend; therefore, Get Out's staying power has been unusual for its genre. This also led to a second box office record. Get Out has become the fastest movie to reach $100 million for production company Blumhouse, it was able to hit the mark in 16 days, three days faster than Split which was released earlier this year. Who'd have thought Blumhouse would be the company to beat in early 2017?
For more information go to http://www.cinemablend.com