Oil, Arms, Tech: Trump And Saudi Prince Have A Lot To Discuss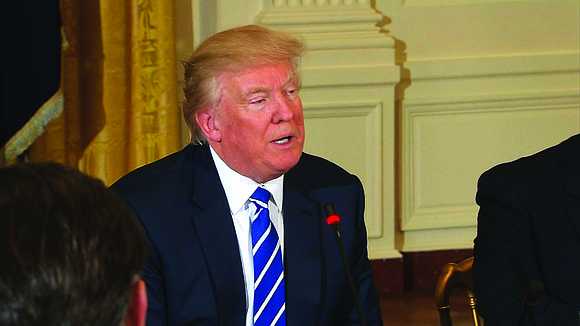 DUBAI (CNNMoney) -- The man charged with making Saudi Arabia's economy great again will meet President Trump later Tuesday.
Deputy Crown Prince Mohammed bin Salman will have lunch at the White House in the highest level meeting yet between Saudi Arabia and the new U.S. president.
Prince Mohammed is spearheading the kingdom's attempts to wean itself off oil as part of an economic strategy called Vision 2030 announced last year. He's also defense minister and son of King Salman.
For decades, the Saudis have traded their oil for American guarantees of security. But the "oil for security" motto that has characterized the relationship has been upset by the huge increase in U.S. energy production.
Both sides may now be looking for a reset.
"With the obvious shift in global energy markets... the motto has now been rendered outdated," said Salman Al-Ansari, president of the Saudi American Public Relation Affairs Committee.
"The new motto is now more along the lines of 'trade and security for trade and security'."
Here's what they're likely to chew on over lunch.
Oil, oil, oil
Despite Saudi Arabia's attempt to break its oil dependency, it still relies on the industry for almost half of its GDP.
In 2014, it flooded markets in a bid to push other oil suppliers out of the market. It succeeded in forcing some U.S. shale producers to put production on hold but prices came crashing down, wreaking havoc on the Saudi economy.
$50 billion tech investment
Saudi Arabia is planning to bankroll a huge investment in U.S. technology firms.
The kingdom has committed $45 billion to a $100 billion investment fund launched jointly with Japan's SoftBank.
When SoftBank founder and CEO Masayoshi Son visited Trump in December he promised to invest $50 billion into the U.S., telling the Wall Street Journal later that the money would come from the new fund.
Security and defense
Before his inauguration, Trump threatened to halt imports of oil from Saudi Arabia and other Arab countries if they didn't commit ground troops to fight ISIS, or at least reimburse the U.S. for its efforts.
But the security relationship is a lot more complex. The U.S. is part of a Saudi-led coalition fighting Houthi rebels in Yemen. And Saudi is the biggest purchaser of American weapons.
For more information go to http://www.cnn.com