How Democrats Will Use the GOP Health Care Bill Against Republicans in 2018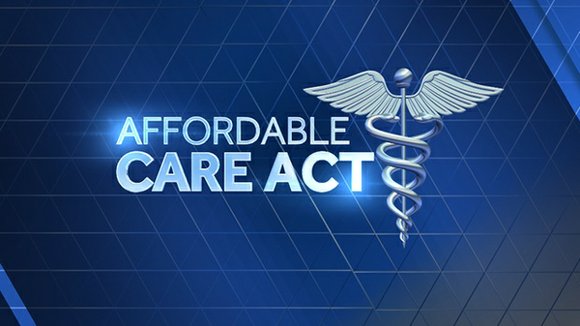 By Dan Merica
CNN
WASHINGTON (CNN) -- Democrats, armed with new numbers outlining the millions of Americans expected to be uninsured if the Republican health care plan goes into effect, are finally back on offense.
They are starting to formulate plans to target three different groups of at-risk Republicans lawmakers: Those running in areas Hillary Clinton won in 2016, those campaigning in states with a high number of senior voters and those in states whose governors decided to expand Medicaid under the 2010 Affordable Care Act.
The last two groups are a direct result of the opportunity provided by Monday's non-partisan evaluation of the GOP's repeal and replace Obamacare plan, which shows seniors and the poor suffering the most, including potentially devastating Medicaid cuts that could cause headaches for Republican governors.
The trio of targets will make up the thrust of Democrats 2018 health care argument, according to CNN interviews with about a half-dozen Democratic campaign strategists and aides.
GOP weakness
It is still early in the process and Democrats have yet to recruit candidates in most of the targeted races. But Democrats are cheered by a series of polls and focus groups showing health care animates swing voters to their side more than other issues, including White House initiatives such as building a costly Southern border wall and the travel ban initiated against six Muslim majority countries.
The Republican health care plan, which has White House support, received a damaging score from the Congressional Budget Office Monday. The report found 14 million more people would be uninsured by 14 million in 2018 and 24 million by 2026.
Most damaging in the eyes of some Democrats is the finding there would be a steep premium hike for older people with lower incomes. A 64-year-old making $26,500 would pay $1,700 for coverage in 2026 under Obamacare, thanks to its subsidies -- but under the GOP plan, that person would get hit with a annual premium bill of $14,600.
The GOP proposal would cut also Medicaid, a federal program administrated by states that provides health coverage to low-income Americans, by $880 billion over 10 years.
"I am not trying to be too cute here, but House Republicans have truly constructed a bill that offends every important group," said Tyler Law, spokesman for the Democratic Congressional Campaign Committee. "I do think it is fair to take it to the bank that we will be talking about this through 2018."
The prospective messaging has also infused previously downbeat Democrats with a boost of confidence in the wake of their disappointing 2016, which left them out of power in both the House and Senate and Republican Donald Trump in the White House.
The map
In the House, there are eight Republicans in congressional districts that Clinton won who also have already cast preliminary votes of approval for the GOP health plan because of the committees they sit on.
Reps. Leonard Lance in New Jersey, Ryan Costello in Pennsylvania, Mimi Walters in California, Erik Paulsen in Minnesota, Peter Roskam in Illinois, Carlos Curbelo in Florida, Pat Meehan in Pennsylvania and Dave Reichert in Washington each sit on either the Energy and Commerce Committee or the Ways and Means Committee and voted last week to back the bill.