Johnny Manziel Is Engaged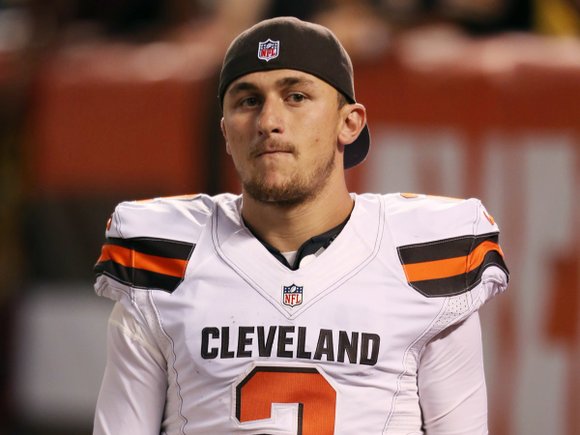 Johnny Manziel is tying the knot.
The Browns former quarterback is engaged to model Bre Tiesi, TMZ reported Friday, adding that the couple has been dating since "late 2016."
"When you find a girl as amazing as I did that saved me from where I was in my life, you absolutely put a ring on it," Manziel told TMZ.
Happiness for the first time in a long time pic.twitter.com/1zPGa7IymE
— Johnny Manziel (@JManziel2) March 11, 2017
The former Heisman Trophy winner reportedly popped the question while they were vacationing in Paris — giant diamond ring and roses included, TMZ said.
According to ESPN's Adam Schefter, Tiesi is supportive of Manziel's NFL comeback attempt.
Johnny Manziel and @bre_tiesi got engaged tonight. She knows his goal is to get back to the NFL and she has been supportive and helpful.
— Adam Schefter (@AdamSchefter) March 11, 2017
Manziel — who has not played in the NFL in more than a year — recently wrote on Instagram that without Tiesi, there is no comeback.
For more information go to http://www.khou.com