Texans, Broncos Have Reportedly Drawn 'Line In The Sand' On A Romo Trade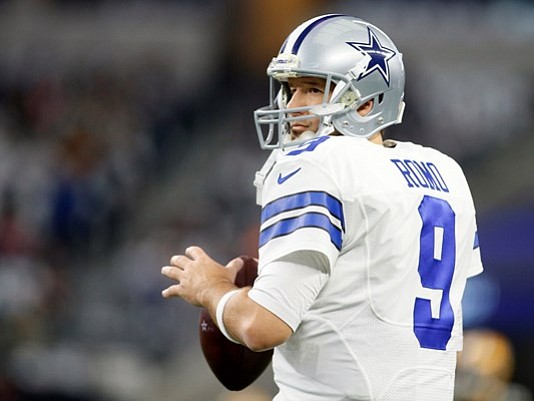 Free agency for Tony Romo rumors was like a wild rollercoaster. One minute we were sure that Romo would be released , the next minute Romo was about to be tradedand now there's this bizarre, calm limbo occurring where Romo, even with a video thanking Cowboys fans posted on Instagram , is still on the Cowboys roster.
The problem for the Cowboys is that trading Romo appears increasingly difficult , and according to Peter King of The MMQB, it's just not going to happen.
Writing on Monday, King says the Texans and Broncos, the only two real suitors for Romo, have drawn a "line in the sand" when it comes to making a deal for the quarterback.
I've talked to people in Houston and Denver, and who knows what happens if Jerry Jones holds Romo hostage for the next month or so. But as of now, there is a line in the sand in both franchises: The Broncos and Texans will not trade anything for him. It's still more likely that needy Houston makes a move on Romo.
For more information go to http://www.khou.com