Prayers Up: Viral Cooking Sensation Auntie Fee Is Fighting For Her Life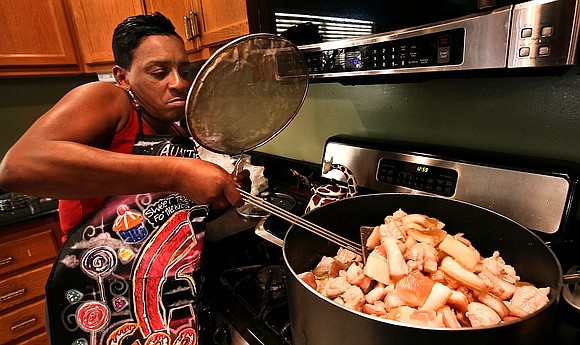 Felicia "Auntie Fee" O'Dell, who made us smile with her viral cooking videos, is reportedly on life support after suffering a massive heart attack.
Auntie Fee posted an update this weekend informing her fans she wasn't feeling "too well."
Fans immediately began to leave prayers under the status, which eventually tuned into 'RIP' comments after TMZ falsely reported the Youtube cooking sensation died following an alleged report from Auntie Fee's nephew Sosten Price.
There has been no more recent updates on Auntie Fee's condition so keep your prayers up.
For more information go to http://www.blackamericaweb.com