Cyberbullying Victims' Families Rally For Awareness, Legislative Changes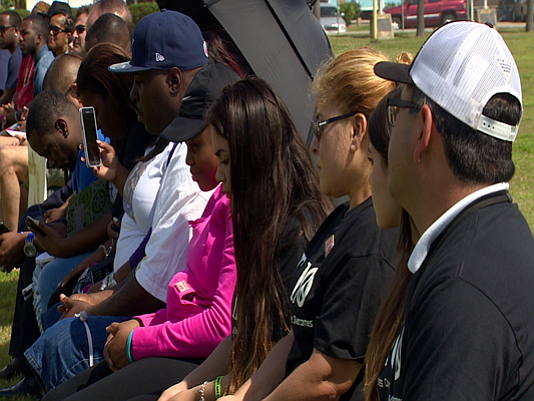 On one of the last days of Spring Break, students, teachers and the families of cyber bullying victims rallied at La Marque High School's Etheredge Stadium.
"I want the whole community to know that we can actually track these cyberbullies," said Raul Vela, who helped organize Saturday's event after cyberbullying led to his 18-year-old daughter Brandy's suicide in November.
"We're existing. There is a piece of us that's gone. This is a day-by-day situation for all of us," said Shanda Lundy, whose 15-year-old daughter, Bailie, committed suicide earlier this year.
Losing two young lives hit the Texas City community hard, which is why dozens of people filed into the bleachers for Saturday's rally.
"It might sound like it's just a little thing, but nowadays, it affects people's way of thinking," said 8th grader Joshua Holland. "Being bullied is very painful."
Together, the Velas and Lundys want to raise awareness about the dangers of cyberbullying.
"Taking a device away from your child is not going to stop it. These people will continue to do what they do," Vela said.
Texas City Police Cpl. Timothy Herd said, though bullying has been around for a long time, the advent of the Internet and social media has created a new danger: anonymous bullies who can connect with their victims around the clock, not just at school.
"One of the biggest tools we have is having that relationship with young people," said Herd. "Talk to your child about these things, about their friends, about people they have contact with."
The victims' families are also lobbying for change, especially after the arrest of Andres Arturo Villagomez and Karinthya Sanchez Romero in connection with Brandy's death.
Villagomez is charged with unlawful disclosure or promotion of intimate visual material and Romero has been charged with stalking and online impersonation.
For more information go to http://www.khou.com