Stephen Hawking Is Going To Space On a Virgin Galactic Flight Thanks To Sir Richard Branson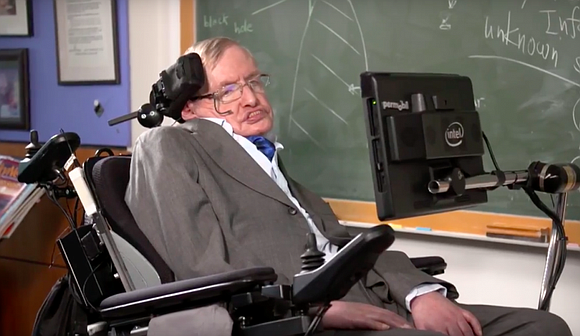 Professor Stephen Hawking knows a lot about space – and now he's announced that he is actually going there.
The physicist and cosmologist, 75, said he had not expected to have the opportunity to experience space but that Virgin boss Sir Richard Branson had offered him a seat on Virgin Galactic.
Discussing the meaning of happiness on Good Morning Britain, he said: "My three children have brought me great joy.
"And I can tell you what will make me happy, to travel in space.
"I thought no one would take me but Richard Branson has offered me a seat on Virgin Galactic, and I said yes immediately."
Professor Hawking also shared his views on US President Donald Trump and Labour leader Jeremy Corbyn during the interview – and he didn't hold back.
The scientist – who previously referred to Mr Trump as a "demagogue" – said he still admires America but fears that he "may not be welcome" there any more.
For more information go to http://www.YAHOO.com