Tennessee Manhunt: No Sign of Teacher and Teenager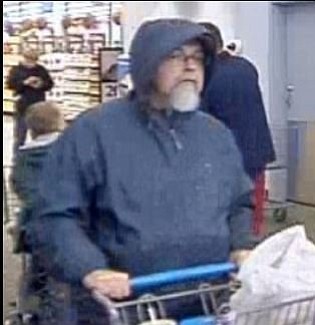 By Madison Park and Eliott C. McLaughlin
CNN
(CNN) -- Despite hundreds of tips, authorities still don't know the whereabouts of a 15-year-old Tennessee teenager and her former high school teacher, who is charged in her abduction.
Tad Cummins, 50, who taught forensics at a high school in Culleoka, Tennessee, and Elizabeth Thomas, a freshman, have not been seen for more than a week, leading police to believe that he may be hiding her or that they have fled far from the state, according to the Tennessee Bureau of Investigations.
They vanished on March 13, weeks after another student reported seeing the two kissing.
More than 450 leads to police haven't produced "credible sightings or actionable information about their whereabouts," according to an Amber Alert update issued Monday.
"The individuals could be anywhere," it stated.
The teen's father, Anthony Thomas, told HLN's Ashleigh Banfield that he had suspicions something was going on a few days before his daughter disappeared, but that she never mentioned Cummins.
The belongings she took and the ones she left behind "are very confusing," he said, but would not elaborate further, citing the ongoing case.
"We won't be doing well at all until we get her back," he replied, when asked how he was doing.
Meanwhile, police are asking residents living in rural areas to check their properties for any suspicious activity, people or vehicles.
Elizabeth Thomas was last seen when a friend dropped her off at a restaurant in Columbia, about 45 miles south of Nashville, on March 13. Around the same time, Cummins was captured on surveillance footage pumping gas nearby, according to authorities. By that afternoon, authorities suspected they were about 80 miles away in Decatur, Alabama.
Police to teen: 'You are a victim'
Police said they believe Cummins has two handguns and that he's driving a silver Nissan Rogue. They're trying to evaluate how much cash he may have. Cummins took out a $4,500 loan days before he disappeared, police said.
Cummins has been placed on Tennessee's most-wanted list. He is charged with aggravated kidnapping and sexual misconduct with a minor.
He was fired on March 14 for unprofessional conduct and insubordination, according to his personnel files published by CNN affiliate WZTV.
On Monday night, Josh DeVine, spokesman for the Tennessee Bureau of Investigation, directed his message to Elizabeth on HLN.
"She may very well not know that she's a victim in all of this," he said. "So our message to her tonight, you are a victim. You're 15 years old. He's 50. We are going to do everything we can to bring you home."
What happened before disappearance
The teen's abduction came after a chain of events that began January 23, when a Culleoka high school student allegedly saw Elizabeth and Cummins kissing in a classroom, according to Jason Whatley, an attorney for the girl's father.
The incident was reported to the school the next day, he said. It was another week, Whatley said, before a detective with the Maury County Sheriff's Department notified her father of the allegations.