Fatma Samoura: 'Facelift' of FIFA's Male Hierarchy Is 'ongoing'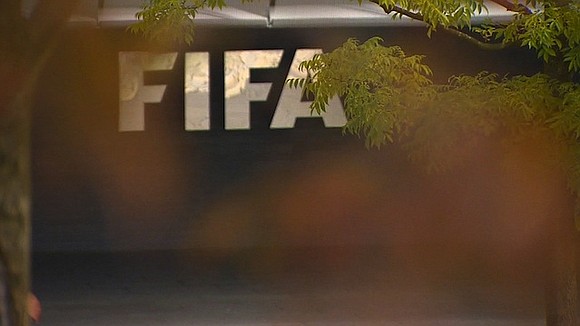 By Amanda Davies and Aimee Lewis
CNN
(CNN) -- As FIFA's secretary general, Fatma Samba Diouf Samoura is one of the most powerful figures in world football.
Her appointment last June was historic and groundbreaking -- the 54-year-old from Senegal is the first woman, and the first non-European, to hold an executive post at soccer's governing body.
Nearly a year into her role, Samoura talks exclusively to CNN Sport about major issues plaguing the game, from inequality and racism to hooliganism and corruption.
'FIFA facelift ongoing'
Since May 2015, when the US Department of Justice indicted several top executives, FIFA has been engulfed in claims of widespread corruption.
Two of the most powerful men in the sport -- then FIFA president Sepp Blatter and former UEFA president Michel Platini -- are serving lengthy bans from all football-related activities, while a Swiss criminal investigation is ongoing.
While Gianni Infantino promised to restore the organization's reputation upon his appointment as FIFA's new president, Samoura is intent on ensuring there is equal representation of men and women at all levels of its hierarchy.
"We are regenerating the organization in many ways," Samoura told CNN. "The facelift is still ongoing and we would like to see more women in senior positions.
"When you look at FIFA at the low executive level, there are more women than men. In fact, 61% of women and less than 40% men.
"But as we are getting higher to the football governing body hierarchy today we are only 42% of women and definitely the target is to have, by the end of the first mandate term of the president, 50% representation at all levels -- including at all levels in the confederation level."
Women at the center of football
While it took FIFA 100 years to appoint its first female executive, Samoura has set her sights on putting women at the center of the sport.
Making women's football self-sufficient and less dependent on the men's game by focusing on sponsorship and television rights is a must, she says.
"We need to talk seriously to media broadcasters but also to our commercial partners so that they give additional consideration and definitely more revenue to women's competitions," the former United Nations director and representative said.
"We are, let's say, heavily dependent on the men's World Cup in order to fund all of our other competitions.
"The overarching goal that I'd like to push whilst I'm still in FIFA is to make sure that the women's competitions generate their own resources, especially that the women's World Cup will generate enough resources to support the youth and grassroots and women's competitions in general."
Zero tolerance to hooliganism
The spotlight has been put on Russian hooliganism since the country's football fans were blamed for the violence which erupted in the French city of Marseille during Euro 2016.
With Russia hosting this year's Confederations Cup -- a FIFA tournament that acts as a small-scale dress rehearsal to its staging of the 2018 World Cup -- many fear a repeat of those brutal scenes which injured and hospitalized many.