Italian Volt Introduces Its First Electric Motorcycle, The Lacama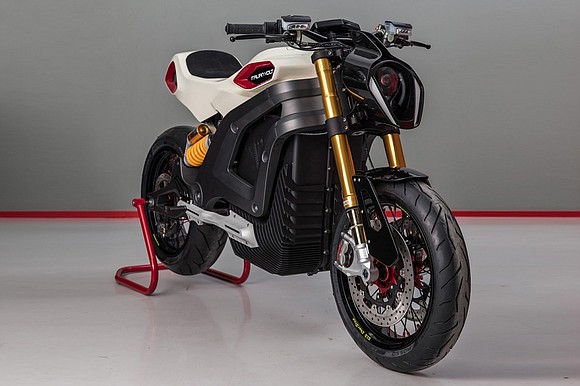 Italian Volt this month officially introduces its first-ever electric motorcycle, the Lacama. The Lacama is a fully-customizable bike with specifications between a cafe racer, roadster and scrambler.
The bodywork, frame and swing arm of the Lacama are all 3D-printed, thus allowing for personal design modifications by each owner. Before purchasing the bike, customers are able to choose from numerous shapes and colors for the 12 components that complete the bodywork. The ride then comes equipped with Brembo brakes and Ohlins suspension, in addition to 17-inch wheels in either aluminum alloy or carbon fiber.
In terms of tech, the Lacama boasts a TFT touchscreen with GPS and smartphone connectivity for both iOS and Android. The screen thus informs the rider of battery status, location and various performance profiles.
When using a standard mains outlet, the batteries take roughly three hours to fully charge, but thanks to "fast charge," you can juice the motorcycle up to 80 percent in around 40 minutes.
Lastly, the Lacama is powered by an electric motor that cranks out 94 horsepower, taking you from 0 to 100 km/h in 4.6 seconds.
For more information go to http://www.highsnobiety.com