Starbucks To Add 240,000 Jobs worldwide by 2021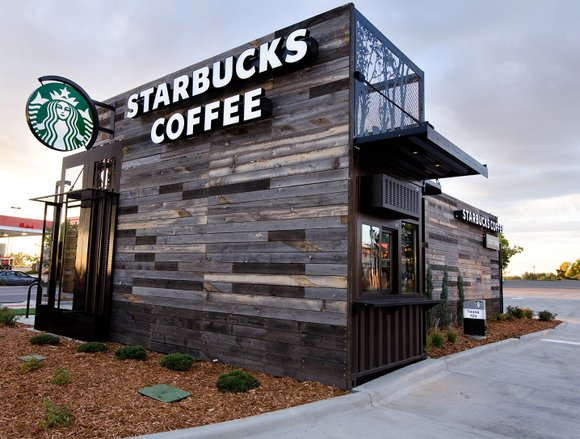 NEW YORK (CNNMoney) -- Starbucks plans to hire 240,000 more people globally by the year 2021. That includes 68,000 jobs in the United States.
The company announced its plans for a hiring spree at its annual shareholders meeting Wednesday. It marks the final shareholder event that Howard Schultz will attend as CEO before he's replaced by Kevin Johnson on April 3.
The announcement comes as Starbucks is heavily focused on growing its business abroad. It's currently opening one store per day in China, and Starbucks recently entered the Italian market. The coffee chain plans to add 12,000 new stores worldwide by 2021.
Johnson and Schultz sat down with CNN's Poppy Harlow this week to discuss the US political climate and its impact on international business.
Johnson said the single most important thing Starbucks needs from President Trump is more guidance on trade policies -- and there is concern about how Trump's "America First" platform and anti-free trade sentiments may affect global brands.
"Certainly, as an American brand, sometimes politics in the United States can carry over," Johnson said. "But we're going to stay focused on the things we can control and the things that we do well."
Schultz, who endorsed Hillary Clinton during the campaign last year, said that it's too soon to tell whether Trump's policies will hurt Starbucks. But Schultz does support some of Trump's campaign promises.
He said Trump's talk about "lowering taxes and creating jobs and bringing manufacturing back" would be "very positive for the country and very positive to Starbucks."
But Schultz said no matter what happens in Washington, Starbucks can weather the storm.
"I think that Starbucks has demonstrated over 40 plus years our unique ability to navigate successfully through lots of cyclical changes in the economy and political administrations," he said. "I'm very confident that we will be able to do that."
Schultz, 63, will stay on as executive chairman of Starbucks. Now that he's relinquishing his CEO title, he'll have more time to focus on the social issues he cares about.
He said he plans to continue his efforts on youth development, veterans' issues and homelessness through the Schultz Family Foundation.
"I'm committed to doing everything I can as a private citizen to try and elevate the national conversation about these issues," Schultz said. "I'm very, very concerned about the fragile nature of the world and the uncertainty in America and want to do everything I can to really improve the situation for those people who do not have a voice."
For more information go to http://www.CNN.com