7 Tips Every Entrepreneur Should Know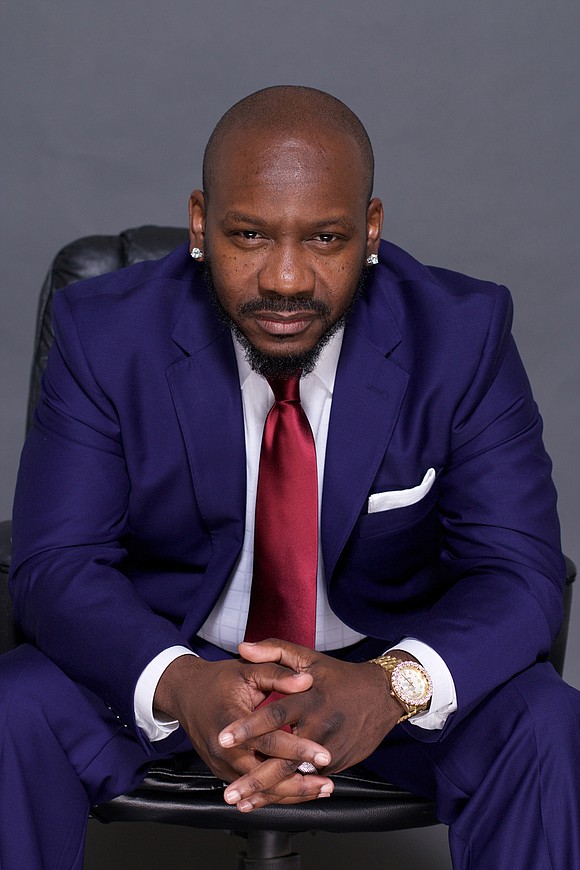 Successful entrepreneurship remains at the forefront in today's economy. Entrepreneurship is the fastest way to generate residual income and wealth; however, being your "own" man or woman can come with its own set of challenges and consequences. 
Al Rucker, founder of Midtown Bail Bonds and Dolce Ultra Lounge and Bistro is giving seven tips that will ensure every entrepreneur is successful.
Growing up, I have always had an entrepreneurial spirit. All my past jobs have helped fuel my desire to succeed in various industries. Working in the automotive industry paved the way for me to learn various business and finance practices. Those transferrable skills I mastered in the auto industry gave birth to my most successful and well-known business, Midtown Bail Bonds.  
As a teenager, I managed fast food restaurants where I received hands-on experience in customer service, cost control and restaurant management. Those experiences aligned me for my latest venture, Dolce Ultra Lounge and Bistro, which is quickly becoming one of the best hot spots for food and live entertainment in the Houston area.
Midtown Bail Bonds has celebrated a decade of continuous service and Dolce Ultra Lounge and Bistro just celebrated its one year anniversary in December, and I strongly believe that my success stems from, not only my hard work ethic, but also being a man of God, a loving husband and father, and a community servant. When you have those core values, you're a better "people person" and have a better understanding of your employees and customers.
Traits every entrepreneur should possess:

* Effective planner and executor

* Consistency 

* Risk Taker

Seven tips every entrepreneur should take into the new year:
Always evaluate - constantly look at your business for opportunities of growth and change.
Stay consistent - give your idea time to flourish and keep working on it. Master one task before adding more projects on your plate.
Don't be afraid to work- as an entrepreneur you're going to work more at your business than you would any 9 to 5 job (especially at the beginning and developmental stages). Sleep is a luxury that every successful entrepreneur gets over quickly because you are building an empire. 
Dedication /Commitment- commit to the end goal and be dedicated to keep moving until you see it flourish (even when you may want to throw in the towel). There will be times when you want to quit -- DON'T-- because you may be one step away from your breakthrough to the higher level, solidifying that major deal, or initiating a new platform. 
Find something that keeps you grounded -- a source of peace. There will be times that your ideas may be put into question so having a source of peace is imperative for you to stay grounded. Some great examples are: mediation, working out or speaking to a mentor for advice. Finding that source of peace early on will prepare you for the many challenges that you will encounter in your business. Remember, when things become unbearable, use your source of peace as a coping method. 
Clarity- be extremely clear and concise with your vision 
Execute- Make decisions quickly! Successful entrepreneurs don't take forever to decide. Make your final decision with confidence, and if it needs to be changed, change it but don't get stuck in confusion. 
About Alfred E. Rucker: Alfred Evine Rucker is the owner of Midtown Bail Bonds, which has multiple locations spread across Harris and Fort Bend counties. He is the true rags-to-riches story, growing up in the foster care system, and showing how true determination can turn someone's life around. He is currently the founder of his latest venture, Dolce Ultra Lounge and Bistro.
In addition to Midtown Bail Bonds and Dolce Ultra Lounge and Bistro, Rucker has a passion for pop culture, social activism and public speaking. He now hosts the Al Rucker Live Show, a platform allowing him to interview guests and speak about today's hot topics, currently airing live every Friday on Amazing 102.5 FM from 1-2pm.
Stay connected:
http://midtownbailbonds.com @midtownbail
http://alruckershow.com
@alruckershow
http://dolcehouston.com @dolcehouston