Faith Drops '10 Wife Commandments' Ahead Of Duets Album With Biggie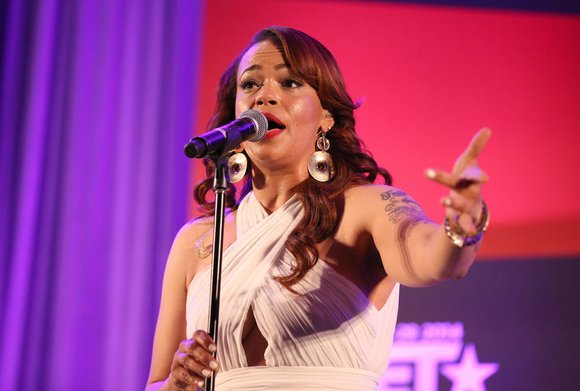 Faith Evans is keeping the memory of her husband alive. Though her first husband The Notorious B.I.G., has been gone for twenty! years, she's continuing his musical legacy with a duets collection, The King And I, using his vocals and hers. She's just dropped a revised version of his classic joint "Ten Crack Commandments" called "Ten Wife Commandments."
With a list of ten commandments, both Evans and the late B.I.G. dish out advice to being and staying happy in a marriage and we're so here for it.
The King & I is slated for release on May 19th, just two days before what would have been B.I.G.'s 45th birthday. It will include rare and unreleased rhymes from the rapper along with guest appearances from Busta Rhymes, Lil' Kim, Jadakiss, Lil' Cease, Snoop Dogg and more.In a statement, the 2016 ESSENCE Festival performer said that this album is a passion project she has spent years developing and plans to continue to share and celebrate the bond and legacy of Biggie with his loyal listeners.
"I remember telling Ms. Wallace years ago that one day it would be really dope if I could do something similar to Natalie & Nat King Cole's Unforgettable," the statement read. "Knowing the love that B.I.G. had for [his daughter] Tyanna & [their son] Ceejay, I feel it's my duty to uphold & extend his legacy, especially his musical contributions. This project is my creative reflection of the love we had & the bond we will always have. I'm elated to share this musical journey with our fans!"
"Wife Commandments" is a play on Biggie's hit song "Ten Crack Commandments" from his 1997 album Life After Death.
For more information go to http://www.blackamericaweb.com