New Gene Changes Linked to Greater Risk of Brain and Ovarian Cancer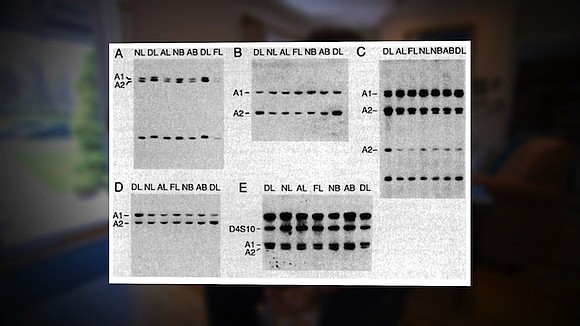 By Meera Senthilingam
CNN
(CNN) -- Genetic changes and variants linked to the development of brain and ovarian cancers have been discovered in two new studies. This significant development offers researchers the chance to understand more about how these cancers develop and how they may one day be treated, or even prevented.
The two studies, published Tuesday, scanned the genomes of tens of thousand of individuals with and without these forms of cancer and revealed 13 new gene mutations linked to increased risk of glioma -- the most common form of breast cancer -- and 12 new gene variants, or types, that increase the risk of developing ovarian cancer.
Identifying these changes could help predict someone's chances of developing these cancers with greater accuracy, the researchers say.
One of the genetic changes discovered increases risk of brain cancer by as much as a third, with the rest by at least 15%.
More than 22,000 women in the United States are estimated to be diagnosed with ovarian cancer in 2017, according to the American Cancer Society, and more than 80,000 men and women with some form of primary brain tumor, with almost a quarter of those classed as gliomas, according to the American Brain Tumor Association (ABTA). The ABTA estimate three-quarters of malignant brain tumors are gliomas.
"In cancer research, we want to really understand the disease," said Dr. Karoline Kuchenraecker, Statistical Geneticist at the University of Cambridge who led the Ovarian cancer analysis.
"Then we can develop treatment and predict risk in women," she said.
Added risk of ovarian cancer
The causes of ovarian cancer are not fully understood but age, obesity, pregnancies and birth control are thought to both increase and decrease risk, as well as family history of the disease, according to the American Cancer Society.
"We know ovarian cancer is heritable to some extent," said Kuchenraecker, "probably due to many (gene) variants and we don't know what they are specifically."
In their study, the team at Cambridge scanned the genomes of nearly 100,000 people, consisting of women with and without ovarian cancer as well as women carrying mutations in their BRCA1 and BRCA2 genes -- known to increase risk of both breast and ovarian cancers.
Prior to the new study, 23 gene variants were already known to be linked to an increased risk of ovarian cancer, said Kuchenraecker. This study identified an additional 12.
"We found new genes that are likely to be implicated in the development of ovarian cancer," said Kuchenraecker.
She added that the newly identified mutations will be particularly useful for calculating the extra risk faced by women with existing mutations in their BRCA1 and BRCA2 genes, which are commonly identified through family screening when someone is diagnosed with breast or ovarian cancer.
The previously known mutations are known to increase lifetime risk of developing ovarian cancer from 6% to 19%, said Kuchenraecker.
The team now plans to calculate the added risk posed by the newly identified gene changes. "We can use these variants to refine the risk assessments for these women," she said, but added that the new insight will also help calculate the lifetime risk for all women known to have a family history of the disease.