CNN Worldwide Becomes Multi-Level Sponsor of Hispanicize 2017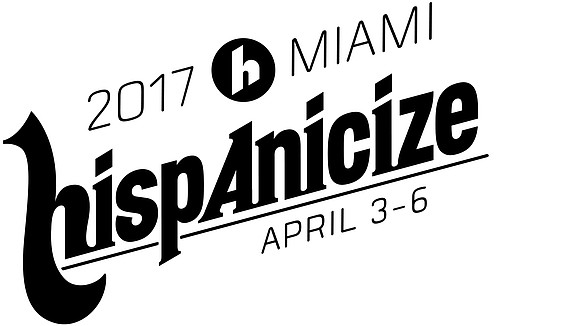 MIAMI, FL (March 28, 2017) - Hispanicize 2017, the iconic 8th annual Latino trends and newsmakers event taking place in Miami from April 3-6, 2017, has just announced that CNN Worldwide will be a multi-level sponsor of Hispanicize 2017.
The network will sponsor the NAHJ Student Project who's mission is to team up students from universities across the country with full time journalists to produce daily news content from the event, the CNN Air Team will be leading a session dedicated to drone journalism, and 'Great Big Story' executive producer will conduct a session about producing and shooting micro-documentaries.
"CNN Worldwide is thrilled to be sponsoring the iconic Hispanicize in Miami. As the global leader in news, we share the Hispanicize mission that focuses on diversity and content creation. " said Ramon Escobar, Vice President of Diversity and Inclusion, CNN Worldwide
CNN en Español will be returning to this year's event as premiere media partner of the Positive Impact Awards (PIAs). The 4th annual PIAs will be held as the opening reception gala of Hispanicize 2017 on Tuesday, April 4th at 7PM. In partnership with Prudential Financial, the PIAs celebrate Latinos and Latinas who volunteer their time, talent and resources to make the lives of others better in their communities across the country. For the second consecutive year, CNN en Español will serve as the event's presenting media partner. In addition to providing the Awards with strong media and social media support, the network is also contributing to the program by bringing CNN en Español's Juan Carlos Lopez and Mariela Encarnación to host the annual awards program.
"We're honored to have CNN en Español return to the Positive Impact Awards for a second year, and we couldn't be more pleased their integration into Hispanicize Week has increased exponentially." said Manny Ruiz, founder and CEO of Hispanicize Media Group, the holding company of the Hispanicize event. "The contributions the organization makes daily to the U.S. Hispanic community makes them an asset to our event. The ideas and content they're bringing with them this year will surely impress attendees."
"We are committed to reaching Hispanic audiences on all platforms with quality news and information programming and are proud to support Hispanicize and the Positive Impact Awards as we continue to grow in the US Hispanic market." said Cynthia Hudson, SVP and General Manager, CNN en Español.