The Salvation Army Women's Auxiliary Presents "Chic Boutique Showroom Sale"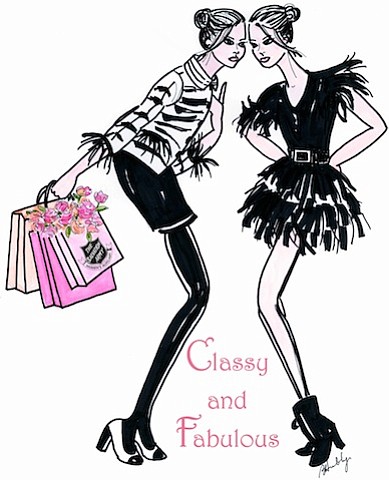 HOUSTON, TEXAS - March 1, 2017 – The Salvation Army Women's Auxiliary is thrilled to announce the return of their ultimate re-sale extravaganza, "Reflections on Style". This sold-out Chic Boutique, runway show and luncheon will be held at River Oaks Country Club on Tuesday, April 18, 2017. The theme for this year's luncheon will be "Classy and Fabulous." Leading the helm of this coveted ticket is Maureen Higdon. The Chic Boutique Co-Chairs are Amanda Gelb and Kathy Lee. The esteemed honoree is Ann Bookout who is being honored for her generous support and longtime service commitment to The Salvation Army Women's Auxiliary and many other worthy organizations. While the luncheon may be sold-out, this 4 day fashion sale event will continue at the Chic Boutique Showroom which will be held on April 19 in the evening, 20, 21 and 22 at the collection site at 1111 Uptown Park Blvd. Ste 120, (Former Baker Furniture). The Chic Boutique Showroom is only open once a year, so do not miss your chance to shop!
The schedule follows:
• "Opening Night" shopping party on Wednesday evening, April 19th, starting at 5:00 p.m. – 8:00 p.m. with a $20 donation.
• "Second Chance" shopping opens to the public with no fees on Thursday and Friday, April 20 & 21 from 10:00 a.m. - 7:00 p.m
• "Last Chance" shopping will be Saturday, April 22nd from 9:00 a.m. - 5:00 p.m.
The very best shopping deals come from some of Houston's best closets. Come early to find wonderful items very competitively priced. The Boutique showcases "gently worn" or new designer clothes, shoes, handbags and jewelry for sale such as Valentino, Escada, Chanel, Prada, and many more coveted designers from some of the best closets in Houston! It also showcases mid range treasures from Milly, Tahari, Lafayette and Worth. Lastly, there are racks of fabulous finds from Banana Republic, Ann Taylor and Talbots. Chic Boutique Showroom Co-Chairs are Pam Senglemann, Dev Stern and Stick Delaup. For more information on this fashion frenzy please contact sara.zachary@uss.salvationarmy.org. For media questions please contact Kathryn Smith at 713-627-8777 or stourtellot@aol.com.
About The Salvation Army: In this community since 1889, a United Way of Greater Houston agency, The Salvation Army Greater Houston Area Command serves Harris, Montgomery and Fort Bend Counties through youth programs, shelter, disaster relief, counseling, senior programs and rehabilitation. The mission of The Salvation Army Greater Houston Area Command is to meet human needs without discrimination. Each year nearly 30 million Americans receive assistance from The Salvation Army. About 86.3 cents of every dollar raised locally is used to support those services in Houston and 5,000 communities nationwide. For more information about The Salvation Army of Greater Houston, please visit SalvationArmyHouston.org.