Trump, Kim's Standoff On The Korean Peninsula Keeps Region On Edge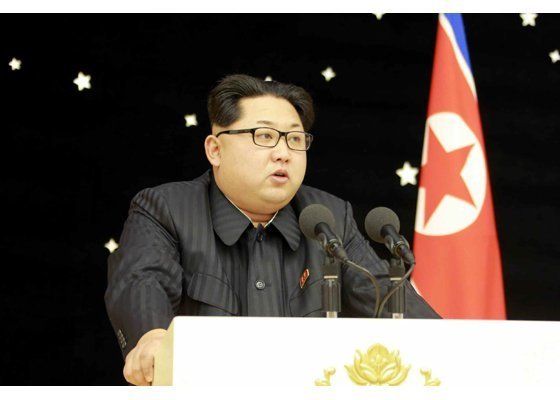 (CNN) -- The US and North Korea began the new month staring off over the Korean Peninsula, with both sides giving few clues as to what their next move might be.
Tensions have rapidly escalated in highly volatile region since US President Donald Trump declared he would be prepared to act "unilaterally" against Pyongyang in early April.
When asked one month later how he would respond to new North Korean provocations, such as a nuclear test, Trump told CBS Saturday, "I don't know. I mean, we'll see."
Meanwhile, even US aircraft carrier USS Carl Vinson arriving off the coast couldn't deter North Korean leader Kim Jong Un, who fired what South Korea now believes could be a new type of missile the same day.
Mixed messages from the Trump administration regarding its policy on North Korea have further obscured what the next phase of the standoff on the Korean Peninsula could be.
"The Trump administration is in this strange lull, where a sort of false crisis has abated but without any progress. I think they were ready for a (nuclear) test and building up pressure for a tough response but then (it didn't happen)," John Delury, associate professor at the Yonsei University Graduate School of International Studies in Seoul, told CNN.
"It's kind of a dilemma and I think Kim Jong Un is playing with them like a cat right now."
Next week's South Korean elections could add to the uncertainty, with the leading candidate promising a new era of relations with Pyongyang.
Mixed messages
At a time of high tensions, conflicting signals from the Trump White House on whether their next move is military action, strict sanctions or diplomacy have put US allies in the region on edge.
"They need message discipline, they can't have the Secretary of Defense saying one thing and the Secretary of State saying something else," said Robert Kelly, associate professor of political science at Pusan National University.
"They've had like four or five different North Korea policies in the last few weeks."
On Sunday, speaking to Fox News, US National Security Adviser H. R. McMaster said the issue would be resolved "one way or the other."
"What we prefer to do is work with others, China included, to resolve this situation short of military action," he said.
One day earlier, when asked by CBS's John Dickerson if he'd consider a military response to another nuclear test, President Trump said, "I don't know, we'll see," before praising North Korean leader Kim Jong Un as a "smart cookie."
Speaking to NPR on Friday, Secretary of State Rex Tillerson said he wanted direct talks with Pyongyang, which were dismissed as a possibility by US Vice President Mike Pence in April until North Korea denuclearized.
"Trump's getting a reputation pretty quickly out here that people can't believe what he says," Kelly said. "China's not going to believe anything the US says in six months if Trump doesn't (stop it)."