WorldFest-Houston International Film Festival Wraps 50th Season ~ Where Indie Films Take Off…!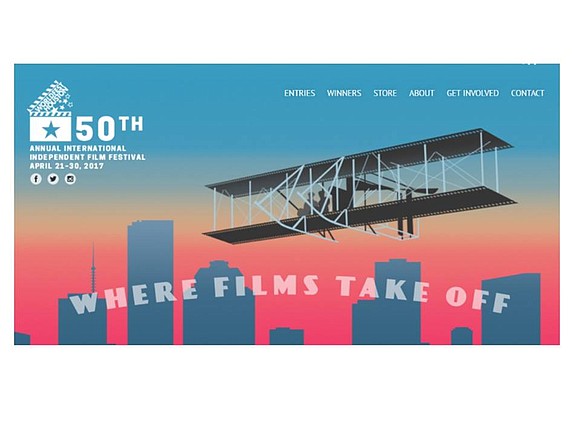 WorldFest is delighted to continue its special association with Lopez Negrete Communications, the largest Hispanic Ad Agency in the USA who are the creative genius behind the WorldFest graphics. Loris & Efisio Faris, owners of Arcodoro Ristorante - continue their great support of Panorama Italia now in its twelfth year.
A brief video tribute by Roger Corman set the tone for the evening at the 50th Annual WorldFest Remi Awards Gala, Saturday April 29th at The HQ Westchase Marriott Hotel, VIP partner & official host hotel. Festivities began with a cocktail reception at 7pm. Pastorini Bosby Talent provided the lovely award presenters.
Dance entertainment was courtesy of Nelly Fraga's Ambassador Intl. Folkloric Dance Company, then a medley of Chinese performers and a grand finale by Shawn Welling's Planet Funk Academy's lead dancers performing a specially choreographed high-energy dance mix.
On April 27th, 28th, & 29th, WorldFest conducted Nine Film Industry Master/Class Seminars featuring Finance, Acting, NASA footage use, Docs, SAG/AFTRA special sessions and concluding with the Indie Forum of WorldFest feature film Directors.
Canadian director, Lee Chambers was this year's featured Indie Forum moderator focusing on the new parameters of Independent filmmaking.
The WorldFest 2017 Grand Remi Statuette Awards went to:
• BEST THEATRICAL FEATURE ~ Reset, China, directed by Zhen Feng Huang, Executive Produced by Jackie Chan.
• BEST FILM & VIDEO ~ Yellowstone, Directed by Oliver Goetzl, Gulo Film Prods., Hamburg, Germany
• BEST TV & CABLE PRODUCTION ~ Lost Humans, Directed by Ji Yon Lee, Korea Educational Broadcasting System, Seoul, South Korea
• BEST NEW MEDIA ~ Chronicles of Courage: Stories of Wartime and Innovation - Web series directed by Susan Grella, Vulcan Prds., Seattle, Washington USA
• BEST EXPERIMENTAL FILM & VIDEO ~ DataMine, Directed by Tim Tracey - Nova Scotia, Canada
• BEST SHORT SUBJECT, Might, Directed by Emil Sallinen, Finland
• BEST STUDENT FILM, One Eightieth of Zhang Tianyi, Directed by Shuhan Fan, China/USA
• BEST TELEVISION COMMERCIAL, The Ostrich- Samsung, Leo Burnett Chicago, USA
• BEST MUSIC VIDEO~ Upside Down & Inside Out , OK GO, Directed by Damina Kulash, Jr. & Trish Sie, Los Angeles, Ca. USA
• BEST SCRIPT~ Me & Jezebel, by Lucinda Spurling of Afflare Films Ltd. Bermuda
WorldFest Best Actor Remi Awards go to Marc Clotet, in The Chess Player, (El Jugador de Ajedres), Spain; Best Actress, Mi Yang in Reset, China; Best Supporting Actor, William Lee in The Legend of Ben Hall, Australia and Best Supporting Actress, Lotlot de Leon in First Semester (1st Sem), The Philippines. Best Rising Star, Actress is Aliyah Conley, in I Am Still Here, USA and Best Rising Star Actor is Jarrett Maier, in The Things We've Seen, USA.
The Russian-American Publication sponsored the Best Foreign Film Award which was presented by Olga Tarasova to Federico Santos, Director/Writer/Producer and Daniel Jatib, Producer for their delightfully quirky comedy, Ape Lasagne, (Lasaña de Mono) Argentina.
All other award results from this year's WorldFest competition from the Awards Gala are posted on our website at https://worldfest.org - There were more than 4,300 category entries in all film and video competitions, and only around 15% of submitted entries placed for WorldFest Remi awards.
During the 10-day festival, over 800 filmmakers from more than 74 nations around the world were in attendance to personally accept their various awards from the 2017 WorldFest competition of thousands of entries. Dates for WorldFest-Houston 51st are April 20-29th 2018. Please check our website at – https://worldfest.org - for the full winners' list or call 713-965-9955 for more information. "Call for Entries" for next year's event will be mailed out in late August. Entries officially open August 15th, 2017. The Main Entry Deadline is December 15, 2017.
Download official entry forms from our website starting Aug. 1st.
WorldFest-Houston, PO Box 56566, Houston, Texas 77256-6566
713-965-9955 – https://worldfest.org mail@worldfest.org