Kiana Dancie Talks Comedy, Life And Her New Book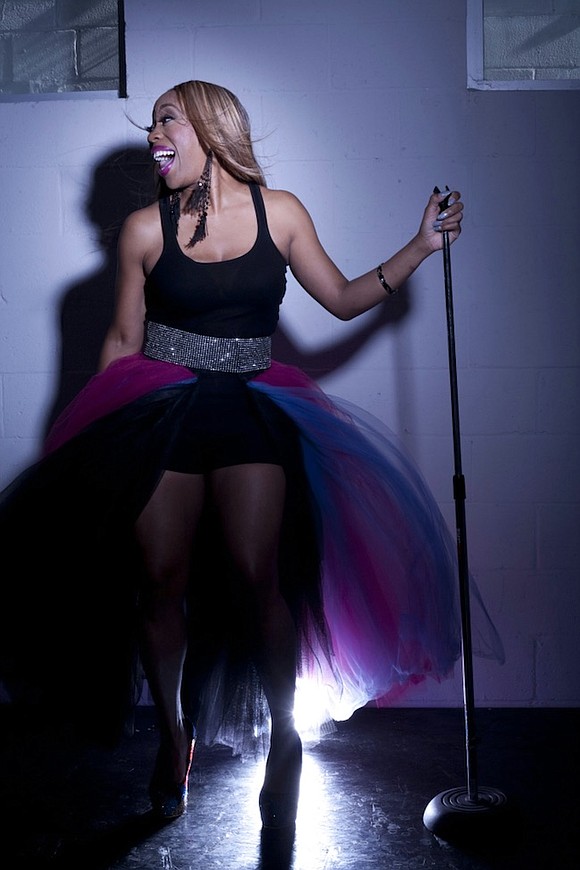 In a few hours Kiana Dancie will return to the stage, bringing the laugh to Houston's popular Dolce Ultra Lounge. The comedian has been on a roll, fresh off a tour in Chicago with veteran Paul Mooney and enjoying a regular residence as the house emcee at the Atlanta Comedy Theater.
The Ohio native has become a regular on the comedy circuit, building an impressive list of projects alongside Earthquake, Sheryl Underwood, Rodney Perry, Katt Williams, Academy Award winner Monique and more. Now she's poised to to enter the big leagues, thanks in part to a series of upcoming showcases and an upcoming book called "ByeBye Bags! Laughing to Lighten the Load."
"The book is a labor of love," she explained. "It's for anyone that has been through some things - bad relationships, kids, we've all been through something. But it's up to you to decide whether you carry it forward or not."
Speaking on the importance of learning to let things and situations go she added, "I went through a long-term relationship, ten years, and I stayed in way too long. I was thinking of how long we'd been together, looking backwards instead of looking ahead."
But while fans wait for they book, they can catch her tonight in Houston, at "Laughter and Liberations" via Al Rucker Productions. Hosted by 93.7 personality and fellow comedian Rudy Rush, the encore was added following a booming crowd on Wednesday night.
For Dancie, Houston is a second home, and she's ready to crash the stage, thankful for the opportunity. "Al Rucker being a great guy, he knows that I'm funny, he believes in me. I'm super excited, this is where I started comedy, so for me it's like coming home," she said.