Statement from CBC Chairman & Top Judiciary Democrat on White House Voter Fraud Investigation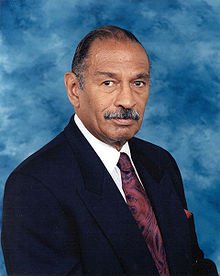 WASHINGTON – Today, the Chairman of the Congressional Black Caucus (CBC), Congressman Cedric Richmond (D-La.), and the Ranking Member of the House Judiciary Committee, Congressman John Conyers, Jr. (D-Mich.), released the following statement on President Trump's creation of the Presidential Commission on Election Integrity to investigate voter fraud. Vice President Mike Pence will be the chair of the commission and Kansas Secretary of State Kris Kobach will be the vice chair.

"President Trump says this commission is an effort to protect voting rights but it is really an effort to suppress and intimidate African-American and other minority voters. Instead of supporting an investigation into fake issues like voter fraud that pose no threat to the country, the Trump Administration should support an investigation into real issues that do – real issues like Russian interference in the 2016 presidential election, campaign collusion and cover-up, and voter suppression and intimidation.
"This announcement and the timing of it is no accident; President Trump is, once again, trying to distract us from these real issues. But, as the CBC urged last week, Americans must 'stay woke' during this time of fake news and alternative facts. This commission is a waste of taxpayer dollars and government time and will only do what President Trump wants it to do: encourage and empower public officials like Attorney General Sessions and Kansas Secretary of State Kobach who have a history of allowing voter suppression and intimidation."

Most cases of so-called voter fraud are the result of clerical and other errors made by lawful voters and election officials. In a 2014 investigation, led by Justin Levitt of Loyola Law School in Los Angeles, researchers found 31 instances of voter fraud out of more than one billion votes cast between 2000 and 2014. That is the equivalent to one instance of voter fraud out of every 32 million votes cast.
On January 25, 2017, in a letter to President Trump, Conyers and Richmond urged that if an investigation was going to be completed in regard to President Trump's voter fraud allegations, that it be completed by a non-partisan independent body and that it also focus on voter suppression in the wake of the 2013 Supreme Court Shelby v. Holder decision.
Full text of the letter is available here and below.
Donald J. Trump
President of the United States
1600 Pennsylvania Avenue
Washington, D.C.
Dear Mr. President:
We are writing to express our deep concerns with regards to your unsubstantiated claims that widespread voter fraud cost you the popular vote in the recent election. On Monday, at your first meeting with Congressional leaders you stated "3-5 million" unauthorized immigrants had robbed you of a popular vote majority. Further, you tweeted today that,
"I will be asking for a major investigation into VOTER FRAUD, including those registered to vote in two states, those who are illegal and even, those registered to vote who are dead (and many for a long time). Depending on results, we will strengthen up voting procedures!"
These statements come on top of unsubstantiated claims that you made both as a candidate that the election was "rigged" and after the election that you