Yvette Miley Honored with NABJ's Lifetime Achievement Award
Yvette Miley Chosen as NABJ's 2017 Chuck Stone Lifetime Achievement Award Recipient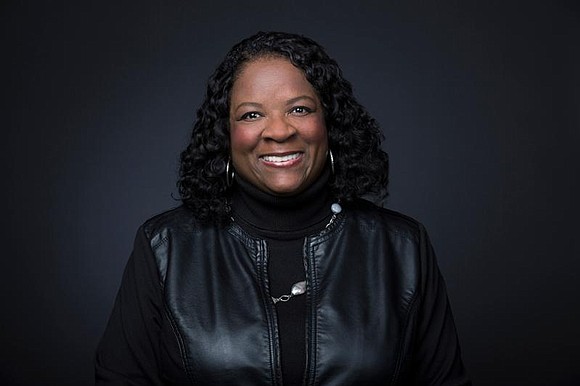 Washington, D.C. (May 15, 2017) -- The National Association of Black Journalists (NABJ) has selected Yvette Miley as the recipient of its 2017 Chuck Stone Lifetime Achievement Award.
The Chuck Stone Lifetime Achievement Award is bestowed upon a journalist with at least 15 years of experience in the journalism industry with a track record of making extraordinary contributions to the enrichment, understanding and advancement of black life and culture.
"It is an incredible honor to have my work recognized. Although I didn't have the privilege of personally knowing Chuck Stone, I owe my career to him and others like him," said Miley. "My time at NBC News and MSNBC has afforded me the opportunity to work alongside the best in the industry. Chuck's courage and commitment to journalism, and to NABJ, opened doors for all of us. Because he did, I could!"
Miley, who has worked for NBC Universal for 25 years, is known for her dynamic leadership and is well-respected across the industry. She joined NBC 6/WTVJ in October 1991 as a producer and held various positions in the newsroom prior to working her way up to assistant news director. In 2001, Miley was named vice president and news director of the NBC station in Birmingham, Alabama. Under her leadership, the station's newscast jumped from third to first in the late news category. Miley then joined MSNBC in 2009 as executive editor of MSNBC dayside and was quickly promoted to vice president and later senior vice president. In 2015, in addition to her editorial duties, Miley was named head of Diversity and Inclusion for both MSNBC and NBC News.
"Yvette's stellar career is worthy of accolades," said NABJ President Sarah Glover. "Since she began working in television news more than 30 years ago as an assignment editor in Florida, Yvette's dynamic leadership skills and journalistic excellence have been evident as she rose through the ranks of NBC."
Colleagues say Miley is a champion of diversity and has such a strong commitment to people of color, LGBT and social justice issues that they are "woven into the fabric of all she touches." Additionally her support of NBCBLK, a digital portal that focuses on African Americans, and NBC OUT, which targets the LGBT community, was crucial to their existence.
Miley is described as a passionate mentor who stresses that "performance, professional image and exposure to key executives are key factors to success."
Throughout her career, Miley has been credited with identifying and launching the careers of dozens of journalists both in front of the camera and behind the scenes, many of whom work at both the network and local level. She is praised for developing creative ways to connect executives together with young talent, from "Mentoring March Madness" style matches to more formal events. In addition to the hundreds of young people she inspires and mentors formally, Miley has supported the careers of journalists at every level by volunteering her time for critiques and advice to anyone who asks for guidance.