What It's Like To Be the Target of Racist Incidents On Campus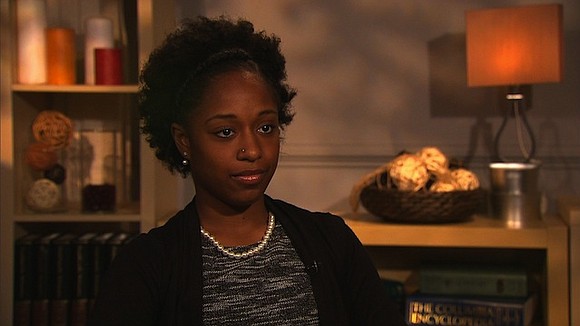 By Sara Sidner
CNN
(CNN) -- Taylor Dumpson was elated. On May 1, she became student government president at American University -- the first African-American woman ever to hold the job.
But less then 24 hours after she officially took office, her joy turned to pain. Dumpson got a message from a friend as she was on her way to campus. Bananas had been found hanging from nooses at three different spots on campus, her friend said.
One had the words "Harambe bait" scrawled on it, after the gorilla that was shot and killed at the Cincinnati Zoo for dragging a child who fell into his enclosure.
Another was marked with the initials of the historically black sorority Alpha Kappa Alpha, of which Dumpson is a member.
The discovery shook her to her core. The nooses were a clear reference to lynching, Dumpson said, the bananas a play on the racist trope that African-Americans are monkeys.
"I think the message that they were trying to send is, I shouldn't be in the position I am," she said.
At first, Dumpson said, being targeted left her feeling numb. "It's just overwhelming," she said. "I didn't see this coming. But now I am here. And I haven't had time to just stop ... I still have to lead."
What happened at American University isn't an isolated incident. So far over the course of the 2016-2017 school year, there have been at least 153 racist incidents on 108 campuses across 34 states, according to the Anti-Defamation League.
The group, which has been tracking bias-related incidents for the past 50 years, received so few reports of racist incidents on campuses in the 2015 school year that they didn't compile statistics on them. But they received an influx of reports during the 2016 school year, and began treating campus incidents as a discrete category.
Most of the incidents involve the posting of hateful flyers, the group says, like the ones that white supremacist groups have been using to recruit new members on campuses.
2016 saw an overall rise in the number of hate groups in the United States -- the Southern Poverty Law Center counted 917 of them that year, up from 892 in 2015. The SPLC also documented a surge in incidents of hateful harassment or intimidation throughout the country in the 10 days after the 2016 presidential election in November.
Against this backdrop, white supremacist groups such as Identity Evropa, American Vanguard and American Renaissance have become more brazen about recruiting openly on college campuses, ADL CEO Johnathan Greenblatt said.
"We have seen white supremacists try to recruit on college campuses for years, but what is different today is there has been a velocity and a volume of the efforts that we really have never seen before," he said.
He attributed the change to xenophobic political rhetoric that's "allowed these fringe ideas to move to the mainstream."
"I think what you have seen are extremists who have exploited incidences or moments in the national dialogue and try to insert themselves into that conversation," Greenblatt said.