Trump vs. Comey: Who Will America Trust?
Trump fired Comey last week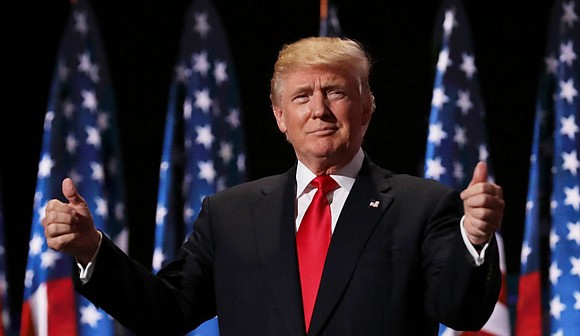 WASHINGTON (CNN) -- America faces a fateful choice: Does it believe Donald Trump or James Comey?
A theatrical showdown is now looming between the President with a hazy relationship with the truth and the FBI director he fired, whose finely tuned sense of his own integrity has often steered him into rocky political waters.
The epic head-to-head was set up by stunning allegations that in February Trump pressured Comey to shut down the FBI's Russia probe that was, among other avenues of inquiry, investigating former national security adviser Michael Flynn.
Furthermore, in a sensational development, sources told The New York Times and then CNN on Tuesday night that Comey wrote down his account of Trump's request over the probe in a memo that is about to become one of Washington's most famed artifacts.
The coming confrontation between Comey and Trump is more than just an opportunity to air grievances that appear to have quickly grown between the two men during their short working relationship and over the FBI director's humiliating dismissal -- news of which he learned on cable television just one week ago.
It promises to have grave implications for the longevity of an administration that appears to slip deeper into utter disarray by the hour. There doesn't seem to be a way that both men could survive the contest with their reputations intact.
Compelling evidence
Comey is the kind of adversary that no White House would relish.
If the claims in his memo are correct, they would appear to offer the most compelling evidence yet that Trump's attempt to shut down the probe could amount to an obstruction of justice that imperils his presidency.
"It looks like he was trying to impede the investigation," said CNN senior political analyst David Gergen. "He was using his power to do that, and when James Comey didn't go along with him, when he wasn't his boy, he fired him."
Gergen suggested the situation was so serious following Tuesday's revelations that America could be on the cusp of a new impeachment drama.
The White House has dismissed Comey's version of events revealed by a memo that was described to CNN.
"While the President has repeatedly expressed his view that General Flynn is a decent man who served and protected our country, the President has never asked Mr. Comey or anyone else to end any investigation, including any investigation involving General Flynn," a White House official said in a statement.
The prospect of a new arm's length confrontation with Comey might also be causing Trump to second guess himself after suddenly firing the former director last week, then admitting on television that he did so because he was frustrated about a Russia probe he has called a waste of taxpayer money.
Given the stakes, it now appears certain that Comey will be called out of his premature retirement to testify before Congress about the memo. He would be grilled on what Trump actually said in their Oval Office meeting on February 14 that is now at the center of the political hurricane. Comey would also face scrutiny over why he decided to keep a log of his conversations with the President that was then leaked at a moment of maximum embarrassment for the White House.