NAACP Image Award Nominated Actor Antonio Fargas Guest Stars in the Third Season Finale of Mann & Wife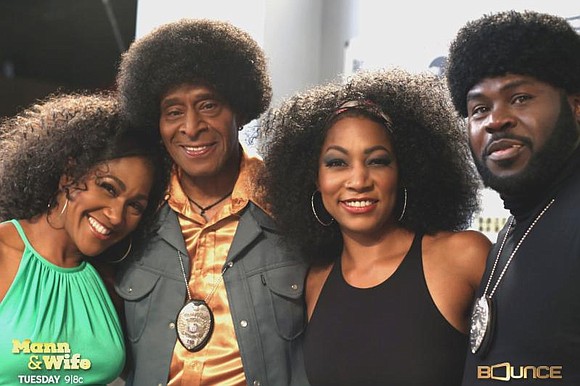 ATLANTA (May 22, 2017) – Popular NAACP Image Award-nominated actor Antonio Fargas (Everybody Hates Chris, Starsky & Hutch) guest stars in the third season finale of Mann & Wife, world premiering on Tuesday, May 23 at 9pm ET on Bounce.
When Daniel (David Mann) dreams that he is in a 70's cop show, he uncovers the truth behind the cold case he has been struggling to solve.
Real-life husband and wife team David and Tamela Mann star and serve as executive producers of Mann & Wife. The half-hour situation comedy follows their characters - newlyweds and second-chance sweethearts Daniel and Toni Mann - as they laugh and love their way through the ups and downs of life as a blended family, each with two children from previous marriages.
Mann & Wife co-creator Roger Bobb (House of Payne The Rickey Smiley Show) serves as executive producer and director of the series.
Mann & Wife has been a smash success, setting network records for viewership in both seasons. Bounce is the only emerging broadcast network producing original scripted series, which in addition to Mann & Wife includes the current mega-hit drama Saints & Sinners and the popular comedies In The Cut and Family Time.

Bounce (@BounceTV) airs on the broadcast signals of local television stations and corresponding cable carriage and features a programming mix of original and off-network series, theatrical motion pictures, specials, live sports and more. Bounce has grown to be available in more than 94 million homes across the United States and 93% of all African-American (AA) television homes, including all the top AA television markets. Among the founders of Bounce are iconic American figures Ambassador Andrew Young and Martin Luther King, III.