What Senate Republicans Can Learn From The House Health Care Mess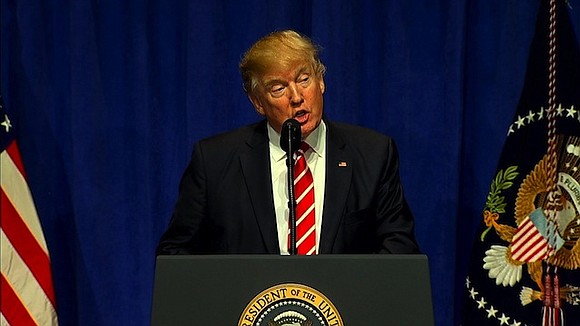 By MJ Lee and Tami Luhby
CNN
(CNN) -- The dramatic quest to repeal Obamacare this spring left House Republicans politically bruised, exhausted and -- perhaps most of all -- relieved to finally be done.
Senate Republicans are hoping not to repeat the same experience, but nevertheless face similar obstacles, despite a determination to push forward.
They will have to bridge ideological divides among fellow senators and reach consensus on several major health care policy fronts -- from what to do about Medicaid expansion to how patients with pre-existing conditions would be affected -- while at the same time, selling their plan to those in the public who are disturbed by efforts to dismantle the Affordable Care Act.
Here's what senators can learn from the House:
Be prepared for questions -- lots of them
A handful of Republican senators have formed a working group to begin hammering out a health care plan of their own. As they begin to form the outlines of a proposal, they will want to be prepared for a flood of questions from their constituents and the press when they are home this week.
Last week, a Republican House candidate in Montana put his candidacy in serious jeopardy on the eve of Election Day when a reporter from The Guardian pressed him about an unfavorable Congressional Budget Office analysis of the GOP health care bill.
Clearly exasperated by the questions, the candidate -- Greg Gianforte -- lashed out at the reporter and was accused of "body slamming" him. Gianforte has since been charged with misdemeanor assault. The shocking ordeal was a sharp reminder of how much difficulty some Republicans are having in defending the House's controversial health care bill -- and how important it will be for lawmakers and candidates to be prepared with appropriate responses.
Managing the Trump White House
As they craft a health care bill, senators will have the delicate task of managing what will likely be a tricky relationship with the Trump White House.
House Republicans learned first-hand just how difficult it is to work in tandem with the president and his top advisers on a task as enormous as overhauling Obamacare.
Often, it was the President himself who made things unnecessarily difficult -- making promises that were not in line with the party message, demonstrating a lack of knowledge on policy details and handing out deadlines on the House conference to act swiftly, even when the votes weren't there.
Over the weekend, Trump tweeted that Republicans should "add more dollars" to health care -- a puzzling statement given that this is the opposite of what the House bill would do.
Trump weighed in with another tweet on Tuesday that again demonstrated a lack of understanding about the legislative process. "The U.S. Senate should switch to 51 votes, immediately, and get Healthcare and tax cuts approved, fast and easy. Dems would do it, no doubt!" Trump wrote on Twitter.
Republican lawmakers are using a budget reconciliation process repeal and replace Obamacare, which already only requires 51 "yes" votes in the Senate.