Kroger Helps Refill Flooded Closets with Massive Donation of New Apparel
Kroger donates 112,873 items of new clothing, shoes and other items to the Houston Food Bank valued at $2.5M from stores across the country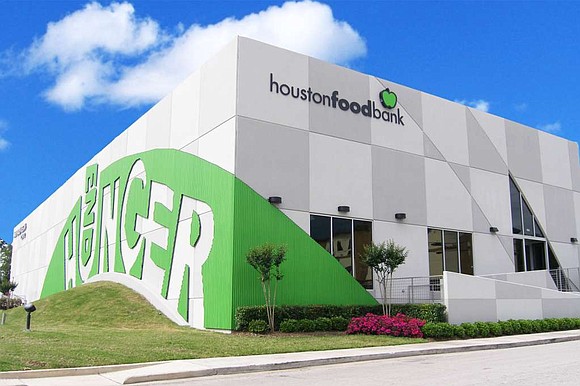 Thousands of people lost their entire wardrobe when Hurricane Harvey flooded southeast Texas. A donation of brand-new clothing and shoes from Kroger with a retail value of $2.5 million will help families refill their closets. It's estimated that as many as 100,000 homes and businesses were destroyed or damaged by the flooding in late August, representing a tremendous loss of property and personal possessions.
In response to Hurricane Harvey, Kroger is shipping truckloads of donated items from thousands of stores in 13 regional divisions across the United States from Utah to Virginia to be distributed through Houston Food Bank partner charities. The 112,873 items include 8,157 pairs of new shoes as well as many thousands of clothing items for children and adults. This gift is in addition to the $100,000 cash donation Kroger made in the early days following the storm's landfall.
Kroger provides support to the Houston Food Bank throughout the year. Kroger contributed $500,000 for construction of the Food Bank's new Keegan Kitchen. Since October 2016, the Houston Food Bank received 2,818,925 pounds of Kroger food and household items. A few times a year, that includes new clothing from Kroger for distribution through the Food Bank. Kroger customers donated $171,664 in the past year by making gifts at the cash register through the Bringing Hope to the Table and Souper Bowl of Caring campaigns.
In addition to the massive clothing donation, Kroger worked with Procter and Gamble (P&G) to direct a large donation of personal care and necessities to the Food Bank: nearly 3,500 cases of well-known product brands including Pampers, Tampax, Always, Pantene, Dawn, Charmin and Bounty.
Kroger presents donation to Houston Food Bank on Wednesday, November 1, 2017 ~ 10 a.m. at Houston Food Bank, 535 Portwall Street (77029)