JHJ School of Business Corporate Partnership to Train Young Energy Traders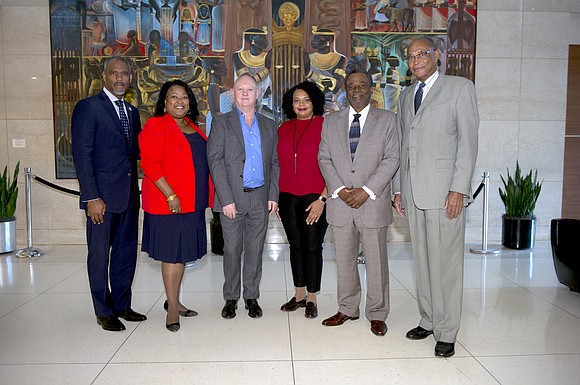 HOUSTON (November 6, 2017) ─ Texas Southern University's Jesse H. Jones School of Business (JHJ) and Aspect, a leading global provider of cloud commodity trading and risk management solutions, announced a new partnership on October 31. Aspect has provided JHJ with a free subscription to its Commodity Trading and Risk Management (CTRM) software valued at more than $1.7 million. JHJ will use the software to teach best practices to the next generation of energy and commodities traders. Students will use real-world tools and scenarios used by today's industry professionals.
"We're excited to have Aspect's veteran staff of CTRM experts bring their expertise into our classroom for students to begin to explore real-time trading and future careers as commodity traders," said TSU President Austin Lane. "This is another valued University partnership and the experience our students will gain will allow them to truly frame their futures."
JHJ professors will use AspectCTRM to demonstrate how traders monitor profit and loss, inventory analysis, physical oil movements, financial accounting methods and reporting, tax practices, and other activities in its Introduction to Energy Accounting Course. The class is designed to enhance students' accounting skills and marketability in the global energy market.
"We are thrilled to be part of a program that helps train commodity traders of the future," said Sheshieda Davis, Aspect managing director of the Americas. "The students will benefit from this leading course for years to come. We have clients right here in Texas using the same software."
Students will be shown scenarios of how leading trading firms use AspectCTRM. They will get the opportunity to manage a crude physical and financial portfolio using a $1 million budget under their own company name. Aspect's cloud technology makes it possible for a university to deploy and communicate remotely with Aspect's Houston