Worst Mass Shooting In Texas History Kills Babies And Seniors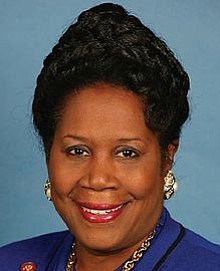 Washington, DC – Congresswoman Sheila Jackson Lee, a senior member of the House Committees on Judiciary and Homeland Security and Ranking Member of the Judiciary Subcommittee on Crime, Terrorism, Homeland Security and Investigations, released the following statement about the horrific mass shooting that claimed the lives of 26 men, women, and children at a house of worship near San Antonio, Texas:
"Our thoughts and prayers are with the 26 men, women and children who were savagely mowed down by a domestic terrorist armed with military-grade weapons during morning worship service at First Baptist Church in Sutherland Springs, Texas. Their tragic deaths have devastated their families and left their community, state, and an entire nation in mourning.
"Those killed ranged in age from 18 months to 77 years old. In addition to the senseless and indiscriminant loss of life, the worst mass shooting in Texas history left 20 other victims severely injured.
"Now is the time for Americans to unite, to lift one another up, and to find some way to adequately address the scourge of gun violence. Too many innocent lives have been lost."