Jim "Mattress Mack" McIngvale to Be Honored by Main Street Theater
The Big DO - February 2, 2018 - 3400 Main Street, 77002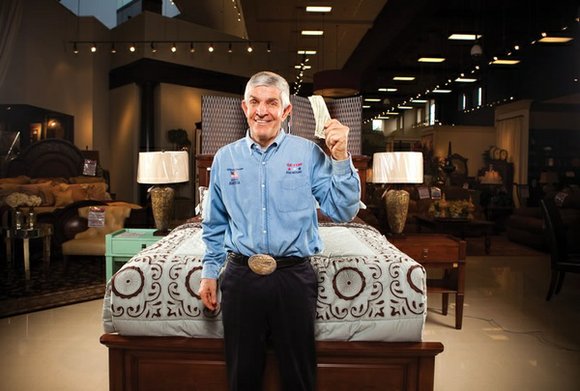 Houston icon and hero Jim "Mattress Mack" McIngvale will be honored by Main Street Theater on February 2 at the theater's fundraising event. The Big DO will raise money to support the theater's far-reaching children's education and outreach programs (impacting over 130,000 children in the Greater Houston Area yearly).
"Mr. McIngvale has done so much for our city for so many years," says MST Executive Artistic Director and Founder Rebecca Greene Udden. "It means a great deal to us that he is taking time out of his packed schedule to join us for an evening at our party. Especially in the wake of Hurricane Harvey, we are grateful for the chance to thank him in person for all he's done -- and in a lighthearted setting!"
About The Big DO
Friday, February 2, 2018 (Groundhog Day!) at the Midtown Arts and Theater Center Houston (MATCH)
6:30 – 11:00pm* Supporting MST's work with and for children across the Greater Houston Area.
Mingle with guests and honorees and savor delicious fare. Participate in the "Most Creative Headwear" contest.
Bid on auction items before heading into MatchBox4 Theater for a Houston-centric spoof about Groundhog Day. "The Big DO!" will be Big Fun!!
Attire: Fun party garb, with lots of Big hair, Big hats and other creative headwear! Tickets & Sponsorships: Call 713-524-6706 or visit MainStreetTheater.com