5 Things for November 8: A Night of Firsts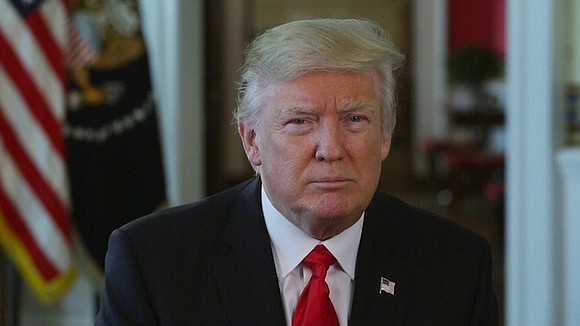 By Doug Criss, CNN
(CNN) -- Now that Twitter's given everyone 280 characters to opine, let me know what else you'd like to see in this newsletter. You can find me @CNNDoug. Here's what else you need to know to Get Up to Speed and Out the Door.
1. Elections
A year ago Democrats were blindsided by Donald Trump's upset victory, and they've been squabbling about finding a way forward ever since. Now, after a night of big election victories, they may have found a path. Democrats won key gubernatorial races in Virginia and New Jersey, giving the beleaguered party its first major taste of victory in the Trump era. It also raises their hopes of wrestling control of the House and Senate away from Republicans.
In Virginia, Ralph Northam won the governor's race, beating out GOP insider Ed Gillespie in a vote that was not as close as expected. Gillespie embraced Trump's agenda, but that was a losing strategy in a purple state that is steadily turning blue. The President promptly distanced himself from the loss with a tweet. In New Jersey, Phil Murphy will be the Garden State's next governor. He beat Lt. Gov. Kim Guadagno, who was sandbagged by Gov. Chris Christie's unpopularity.
It was a night of firsts, too, with several minority and LGBT candidates across the country riding the blue wave to victory. Two openly transgender candidates won, including Danica Roem. She beat a GOP incumbent who'd been openly hostile to LGBT issues. She'll be the first openly transgender candidate to be elected and serve in a state legislative body. Voters also elected the first Sikh mayor in New Jersey's history, the first lesbian mayor in Seattle and the first black woman mayor in Charlotte.
2. Texas church shooting
Devin Kelley escaped from a mental health facility in 2012 after sneaking guns onto an Air Force base and threatening commanders, according to a police report. This new information comes as investigators continue to piece together what led Kelley to kill more than 20 people Sunday in a mass shooting at a rural Texas church. He was reportedly consumed with a dispute with his mother-in-law and posted atheist and pro-gun statements on social media. The pastor of the First Baptist Church said Kelley had previously attended services there, but he was not welcome because he "was not a good person to be around."
3. Trump in Asia
President Donald Trump delivered a blunt message to North Korea: Do not try us. Trump gave the tough talk Wednesday while addressing South Korea's National Assembly in Seoul -- and standing a mere 35 miles from the North Korean border. The President warned Kim Jong Un's regime that its nuclear ambitions could lead to the isolated nation's doom. "Every step you take down this dark path increases the peril you face," Trump said, vowing to counter provocations from the North with military force, if needed.