Silicon Valley's 'gut-wrenching' Year Confronting Its Dark Side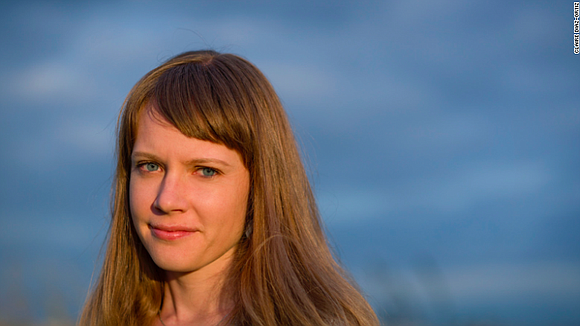 Seth Fiegerman
(CNN Money) -- If Twitter has a soul, it probably looks something like Claire Diaz-Ortiz.
She was one of Twitter's first employees. Somewhere around number 50. Over five years at the company, she got the Pope to join Twitter, live-tweeted the birth of her daughter, and wrote at length on how organizations can use Twitter to spark positive social change. She wrote a book called "Twitter For Good."
But Diaz-Ortiz says she finds it harder to defend the social network these days. She attributes it to President Trump and his use of Twitter as a "bully pulpit," from which he may hurl shocking insults at critics and threaten nuclear war.
"Everything about the last year has made me stop and think about that [book] title, and how it would be received now," Diaz-Ortiz said. "In 2017, those of us embedded in the world of social feel the need to defend the medium. Meanwhile, a small blue bird is chattering away on our shoulders, asking, 'Is this Twitter for bad?'"
It's not simply the role social media has played in providing a platform for Trump, a president many leaders in the industry openly oppose. In the year since the election, there's been a steady drumbeat of damaging headlines about fake news, polarizing filter bubbles and Russian propaganda campaigns across social media.
The latest innovation in Silicon Valley may be doubt. After years of maintaining an unwavering optimism about technology, some who've worked at Twitter, Facebook and Google have spent much of 2017 reckoning with the unintended consequences of the products they built.
It reached a fever pitch last week as executives from the three tech companies were grilled by Congress over Russian meddling in the 2016 election. As Senator Dianne Feinstein, a Democrat from the companies' home state of California, put it in one hearing: "You've created these platforms, and now they are being misused. And you have to be the ones to do something about it, or we will."
Chamath Palihapitiya, a former Facebook executive and influential venture capitalist, says it's been "gut-wrenching" for tech employees to see tools intended to connect people instead be abused by bad actors to tear at the very fabric of American society.
"Do I feel guilty? Absolutely I feel guilt," Palihapitiya told CNN.
The tech industry fails to predict the future
For Silicon Valley, part of the sting comes from being blindsided. Suddenly, an industry that prides itself on predicting the future has been forced to admit its failure to foresee the darker side of its products.
The same social media tools that helped propel the candidacy of the first African American president, who the industry widely supported, could also help the campaign of a populist celebrity real estate developer. The same algorithms that surfaced the most relevant content for users could create seemingly impenetrable ideological echo chambers. And the same advanced ad targeting tools powering dominant billion-dollar businesses could be weaponized to sow discord among voters.