In a Small Kentucky Coal Town, Joblessness Leads to a Health Crisis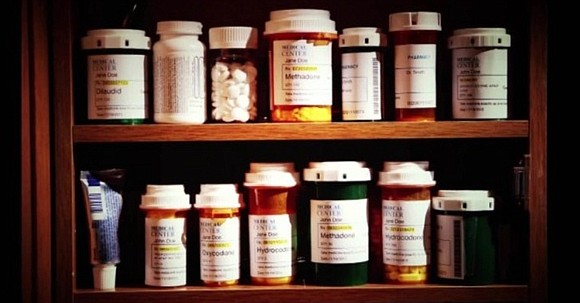 Parija Kavilanz
(CNN Money) -- In the small Appalachian town of Hazard, Kentucky, doctors at the local medical center have identified a high-stakes epidemic that has them scrambling in a race against time.
It all began in January, when the Hazard ARH Medical Center started offering free voluntary HIV/Hepatitis C testing to anyone who came into the emergency room.
The results stunned doctors: 22% of the 1,631 patients (to date) tested positive for active Hepatitis C virus. (Only two patient tested positive for HIV.)
"This is an extremely high rate of Hep C infections," said Dr. Maria Braman, chief medical officer with Appalachian Regional Healthcare (ARH), the non-profit health system operating the hospital in Hazard, as well as 10 others in Kentucky and West Virginia.
Located in eastern Kentucky's Perry County, Hazard has been hit by a perfect storm of events.
The collapse of the coal industry forced many of the town's residents into joblessness and also exacerbated the burgeoning opioid crisis in the region. Now the doctors at Hazard's medical center have found one more toxic side effect of the town's economic demise: A sharp increase in residents with Hepatitis C -- a virus that kills more Americans than any other infectious disease and is extremely costly to treat.
'A sense of hopelessness'
In the last nine years, eastern Kentucky (which includes Hazard) has lost over 11,000 coal mining jobs, according to the Kentucky Department of Energy. When the mining industry plummeted, other businesses started going along with it.
High unemployment in and around Hazard has triggered a "sense of hopelessness," said Jennifer Lindon, president and CEO of Hazard Community and Technical College.
That has made the ongoing opioid problem even worse.
"Addiction's reach here has no barriers, from grandparents to parents to their children," said Tonita Goodwin, executive director of the Hazard-Perry County Economic Development Alliance.
It's especially widespread among the growing ranks of out-of-work miners, who are often prescribed opioid medications to deal with the rigors of the job, said Braman.
"Miners contort their bodies, spending long periods of time in small cavernous holes. It puts them in significant pain," said Braman.
Abuse of the prescription pain med OxyContin, or "hillbilly cocaine" as it's commonly known in the area, is especially prevalent. "We have a generation that was lost to it," said Minor Allen, Hazard's chief of police.
Now things are getting worse. "Meth and cocaine have made it here," said Allen, noting that intravenous drug use has become more of an issue than pills. "In the last four to five years, we're also dealing with prostitution. We didn't really see that before."
Of the 251 babies born at the Hazard Medical Center so far this year, 13% were exposed to opiate drugs in the womb, said Dan Stone, Community CEO of Hazard ARH Regional Medical Center.
The drugs. The prostitution. All of this means there's a higher likelihood for blood borne illnesses like Hep C, said Braman.
Hepatitis C is transmitted via shared needle use, sexual contact or from an infected mother to her baby. The vast majority of people -- 75% to 85% -- who get infected later develop chronic liver infection.