Downtown Aquarium Celebrates Thanksgiving with Family-Friendly Buffet
Area Residents Invited to Celebrate the Holiday with a Feast of Delicious Food on Thursday, November 23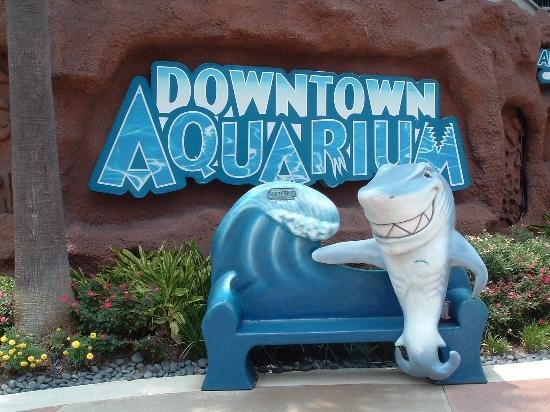 It's time to eat turkey, and cranberries too… Just like the pilgrims used to do! Families are invited to the Downtown Aquarium to gobble up some delicious food at the Thanksgiving Buffet on Thursday, November 23, with buffet seating times starting at 10:30 a.m.
Guests will enjoy a cornucopia of traditional Thanksgiving favorites including Carved Turkey, Cornbread Dressing and House-Made Cranberry Sauce, plus a variety of other savory items, such as incredible desserts, a special buffet for the little ones, and much more. You and your loved ones won't want to miss this Thanksgiving celebration!
That's not all! With the purchase of each buffet ticket, guests will receive a buy one all-day adventure pass, get one free.
Hurry up and reserve your spot today! For reservations or information, please contact Downtown Aquarium at 713-223-3474.
The cost is $39.99 – Adults , $34.99 – Seniors (65+), $19.99 – Children (3-10) and *Plus tax.
Join the Downtown Aquarium on Thursday, November 23 for a feast. Seating times start at 10:30 a.m. Downtown Aquarium, 410 Bagby (at Memorial), Houston, TX 77002.
For more information, please visit www.downtownaquarium.com or find us on Facebook at www.facebook.com/AquariumHouston.